Version: 3.3.0
The Video Call Hamster template uses screen images with imported textures to create the appearance of a rodential video call. You can easily swap these textures to dial up your own unique effect! This template was created by @strong_fil.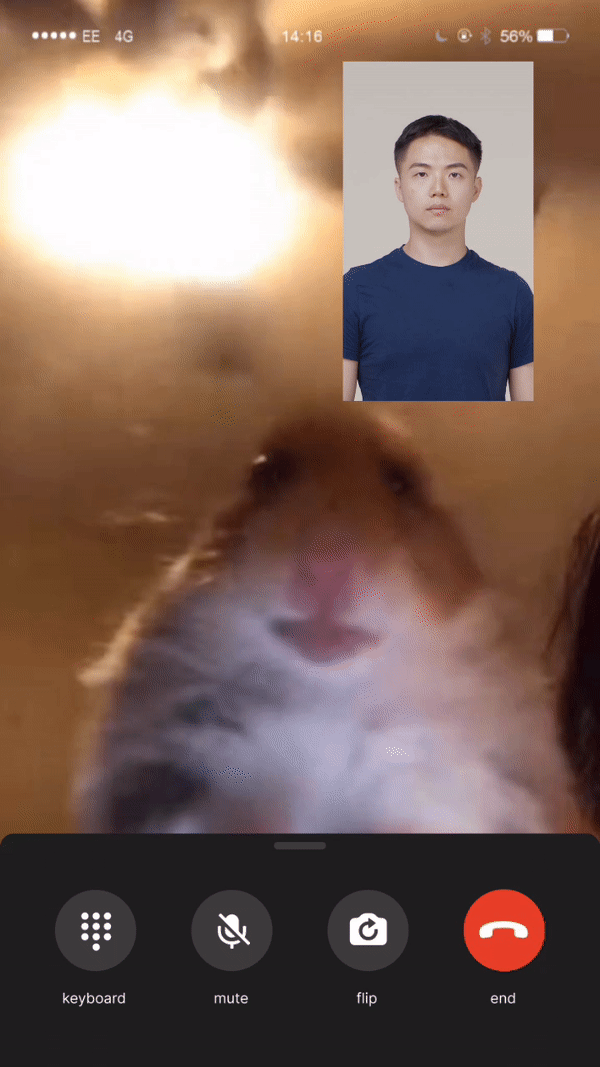 How to Use This Template​
Open Effect House, go to Templates, click the Community Creator tab, and select the Video Call Hamster template.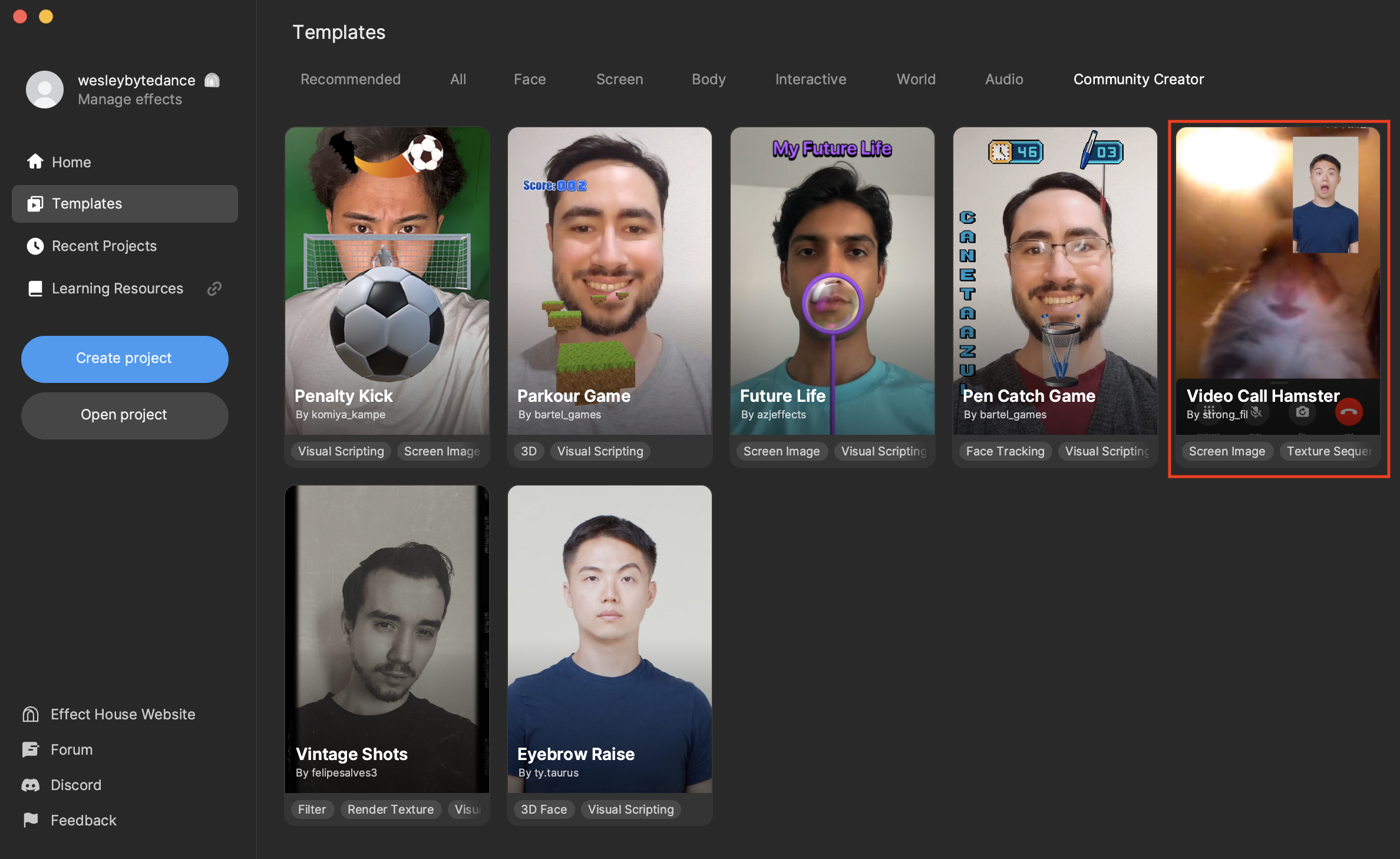 Hierarchy​
The main render group responsible for this effect is 2D Foreground Effects, which contains 4 screen images, each with unique textures. ANIMATION [REPLACE THE TEXTURE], INTERFACE, and TIME all use textures and animated textures provided in the Assets panel. The CAMERA object uses the built-in Camera Texture. There are also several scene objects providing tips on how to modify the hamster background.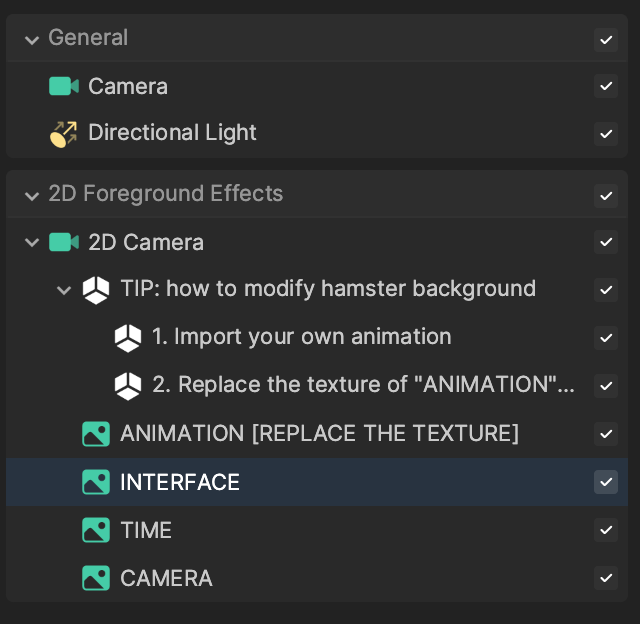 Assets​
The Assets panel contains the textures for the video call Interface at the bottom of the screen and the Time bar apperance at the top of the screen. The Texture Sequence animated texture contains the animated hamster background. All textures and the animated texture have their Compression Type set to None.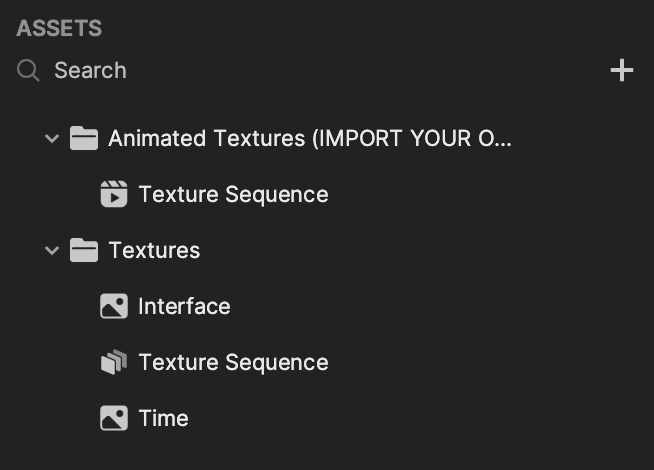 Customize the Textures​
You can replace the existing hamster texture with your own animated texture. First, import your own animated texture by clicking the Add button [+] in the Assets panel, going to Import, and then selecting Texture Sequence. This imports your file as both a texture sequence and an animated texture. Learn more about animated textures.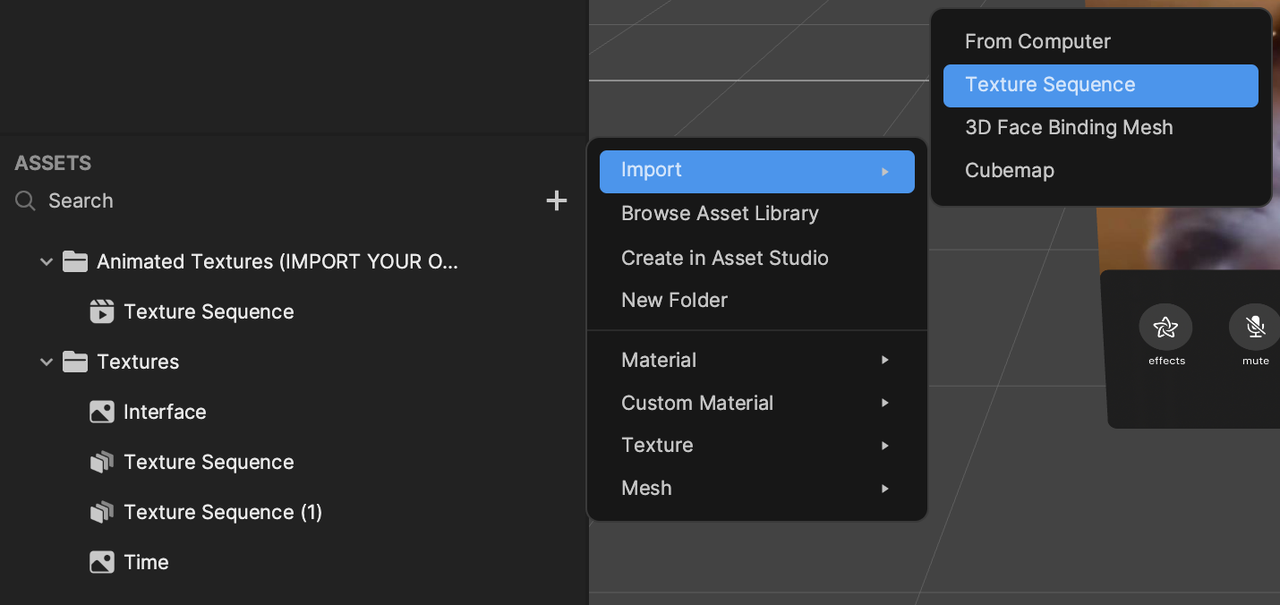 Then click the ANIMATION [REPLACE THE TEXTURE] object in the Hierarchy panel, go to the Inspector panel, and click the Image component's Texture field. Select your replacement animated texture and then click OK.