Version: 3.3.0
This casual 3D sticker effect aims to inspire the usage of 3D accessories, such as glasses, hats, earrings, wigs, and much more! The 3D accessories used in this template can be imported from the Assets Library.
How to Use This Template​
Open Effect House, go to Templates, click the Face tab, and select the 3D Fashion template.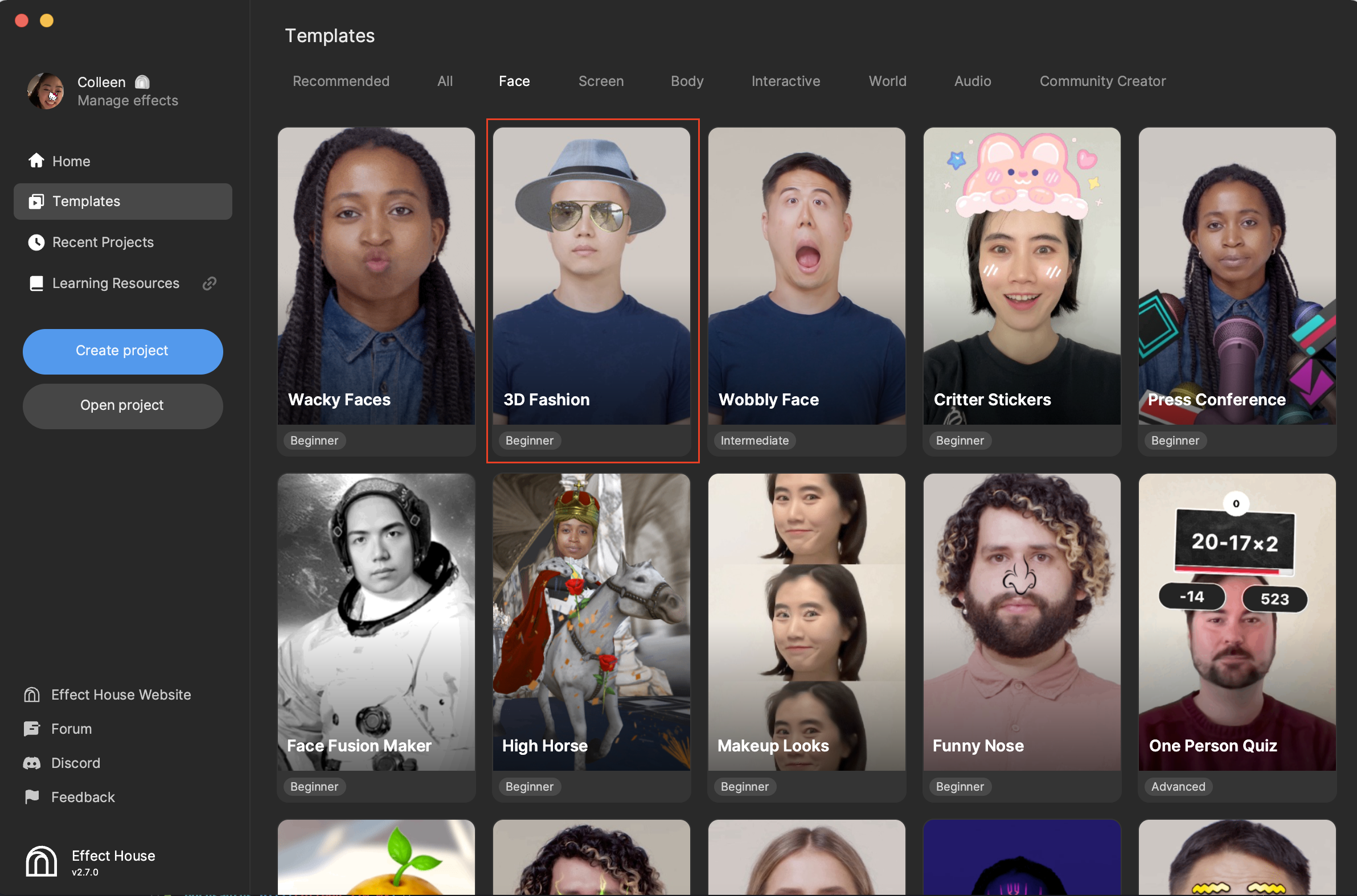 Hierarchy​
In the Hierarchy panel, 3D objects, along with a Head Occluder, can be found under the Head Tracker object.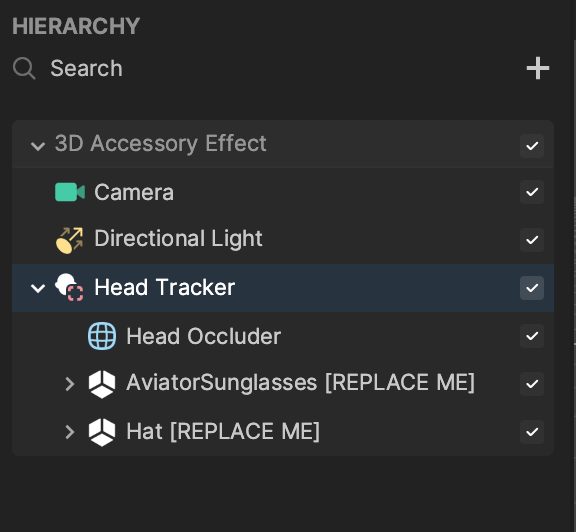 The 3D objects used in this tutorial were imported from the Asset Library.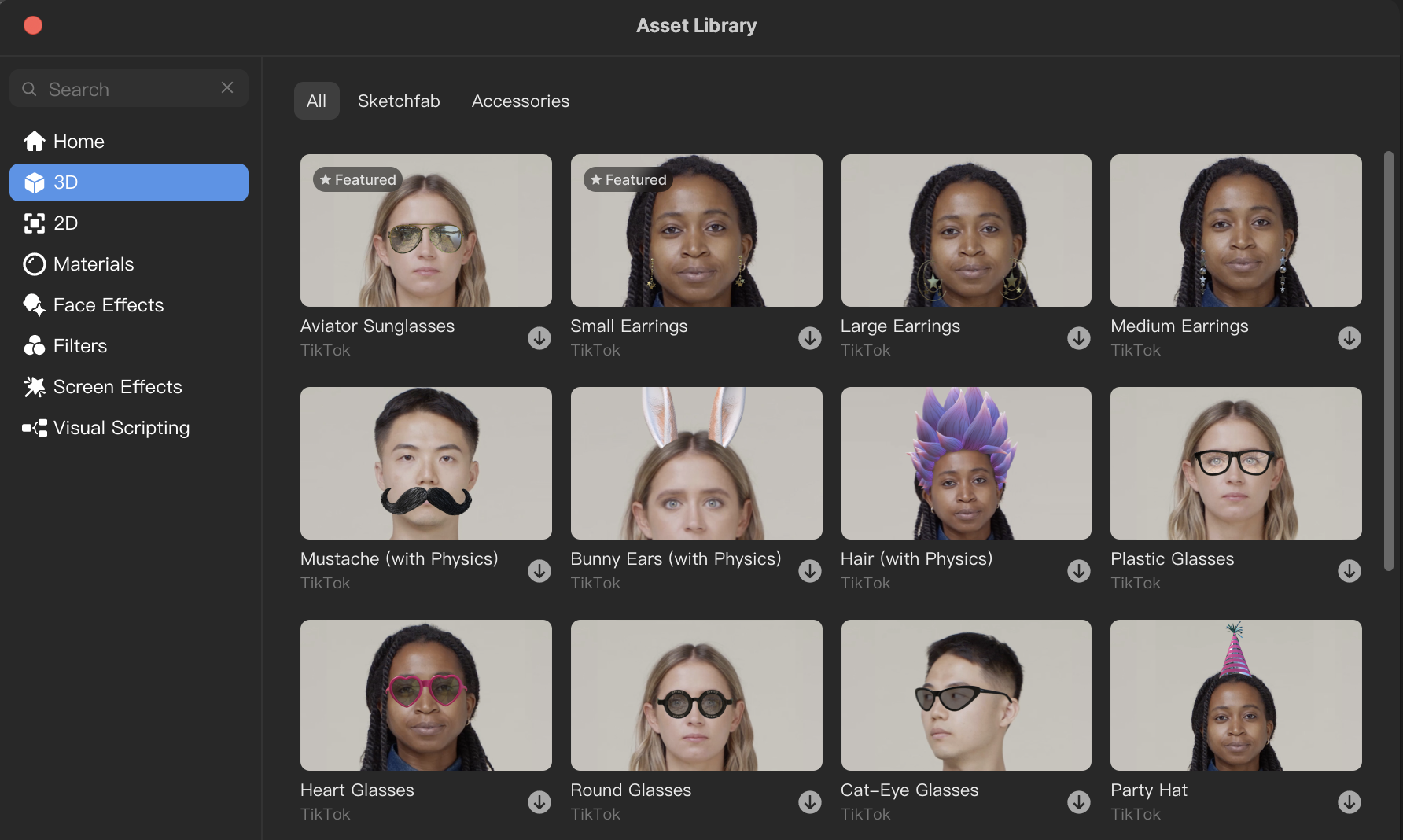 Import 3D Accessories from the Asset Library​
In the Assets panel, click the Add button [+] and select Browse Asset Library. In the Asset Library, go to the 3D tab, and browse the library of available 3D assets. Click the accessory you like, for example Large Earrings, and click Import and apply.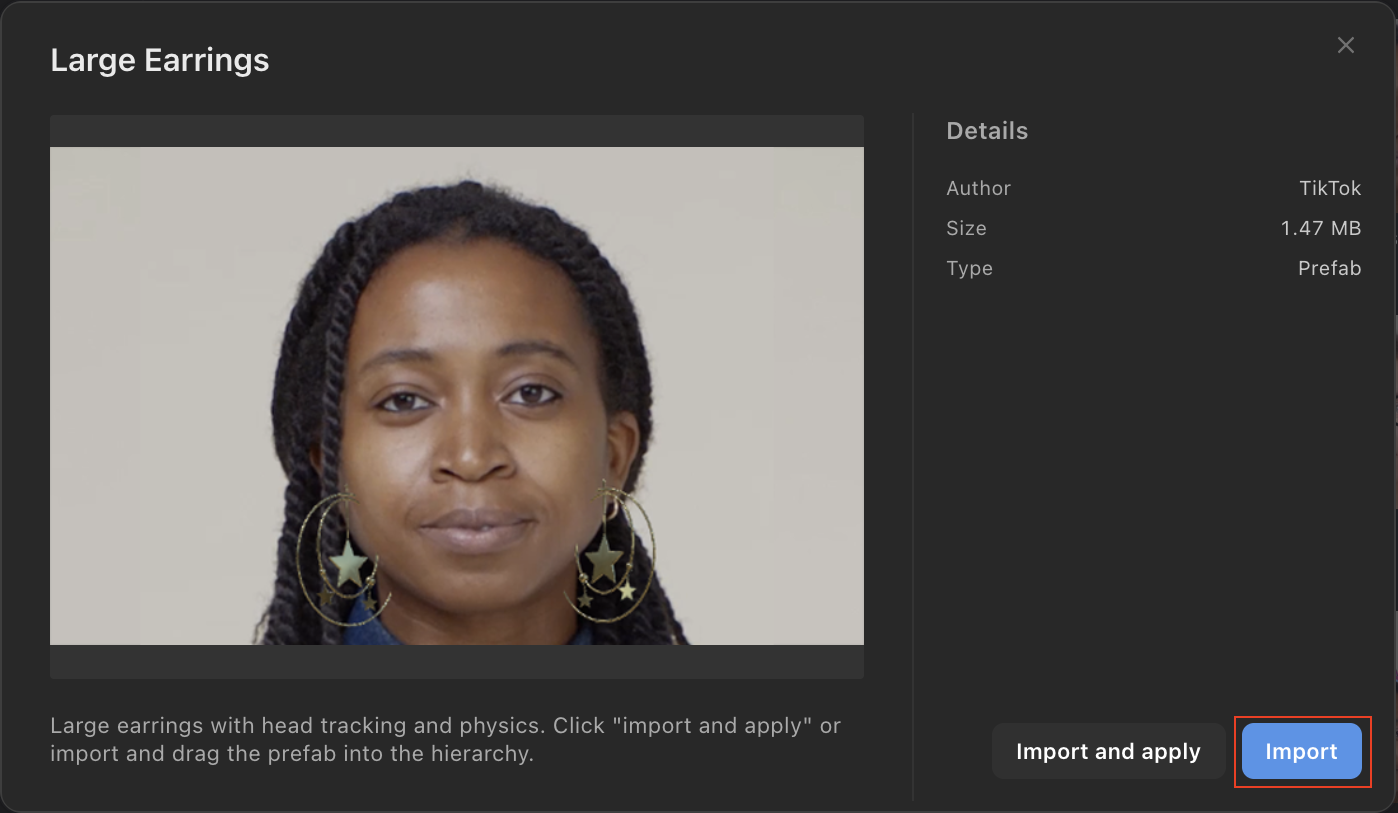 You can see the Large Earrings asset in the Hierarchy panel, as well as in the Assets panel.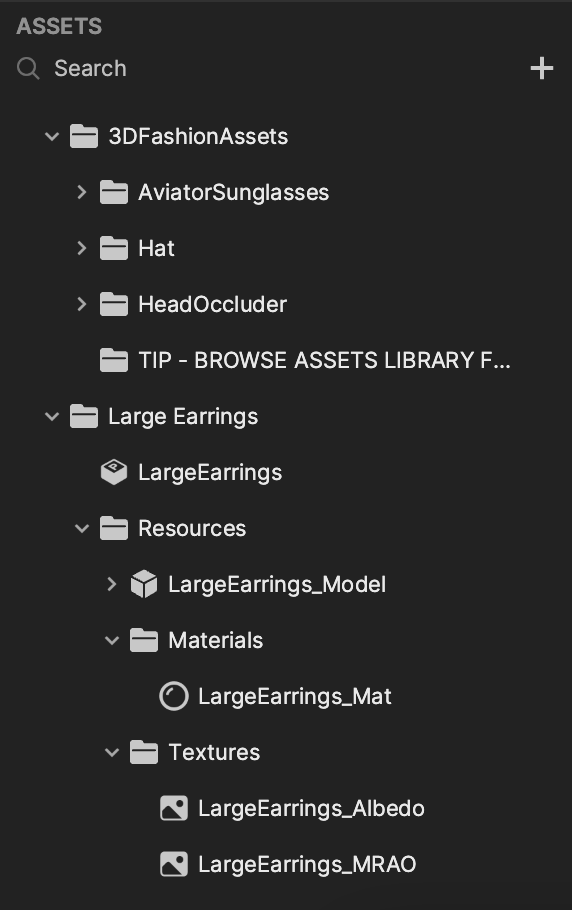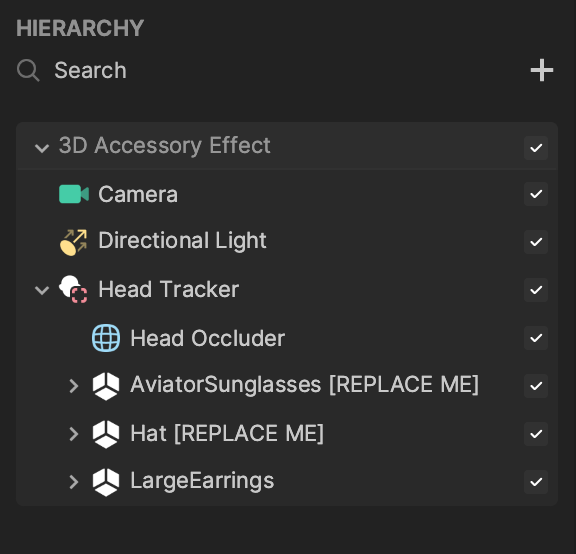 The earrings are now applied in the Scene and Preview panels!