Filter
Use Filter to change the hue and saturation of your effects. You can make effects black and white or enhance your effect with some fun cinematic colors.
Add Filter
Add a Filter to your scene by clicking + Add object > Post Effect > Filter.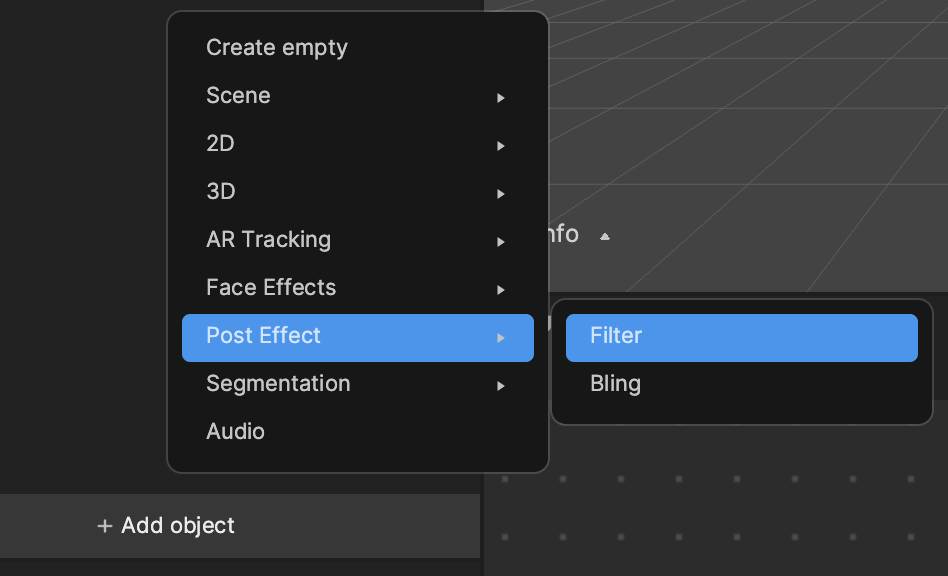 Customize the Texture of Filter

Create Your Own Filter (LUT) Texture

Tip
A lookup table (LUT) contains a preset filter texture. You can easily apply a LUT in order to color grade your effect.
To create your own Filter LUT texture, you can use an image editing application. In the following section, you'll learn how to use Photoshop and the lut_spd template to make your own filter texture.
Download the Photoshop file below.
Hide the DEFAULT COLORCARD layer and add new adjustment layers with the default photo. Once you are satisfied with the result, hide the photo layer and show the DEFAULT COLORCARD layer (make sure the DEFAULT COLORCARD layer is below the color layer).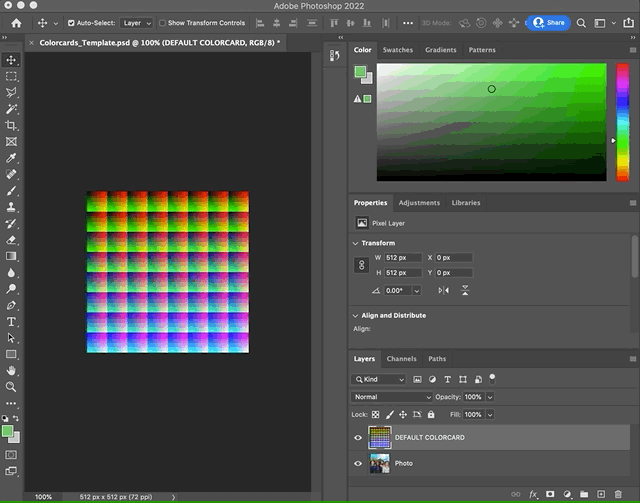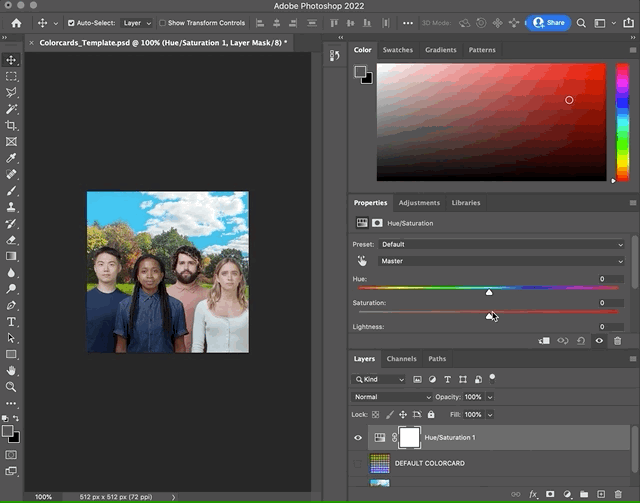 Save it as a PNG.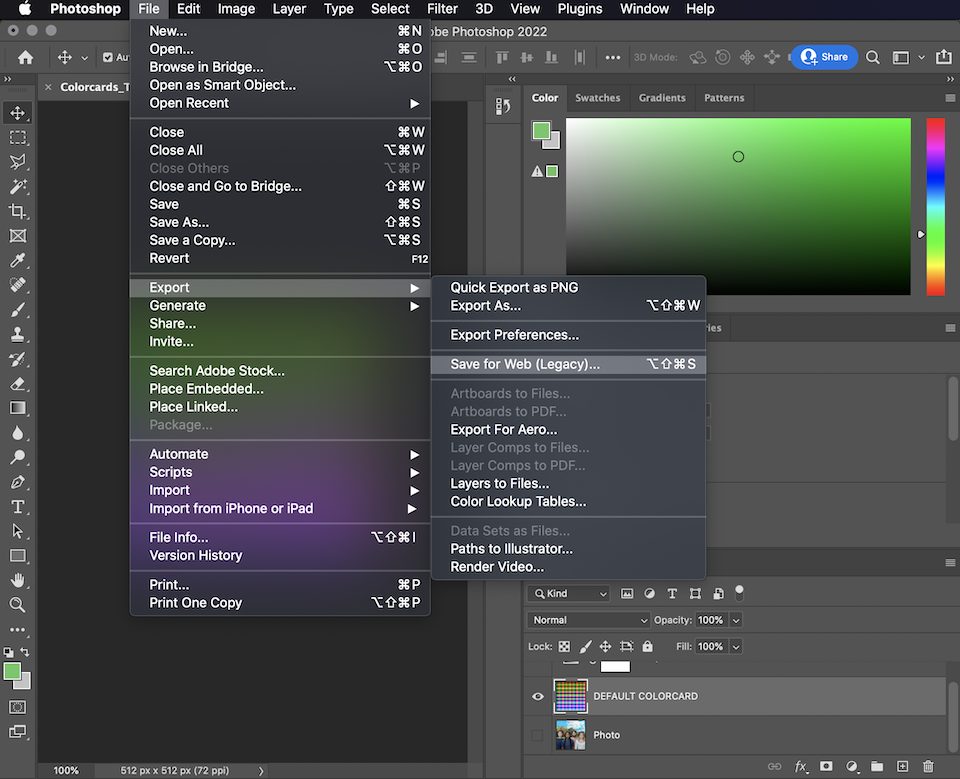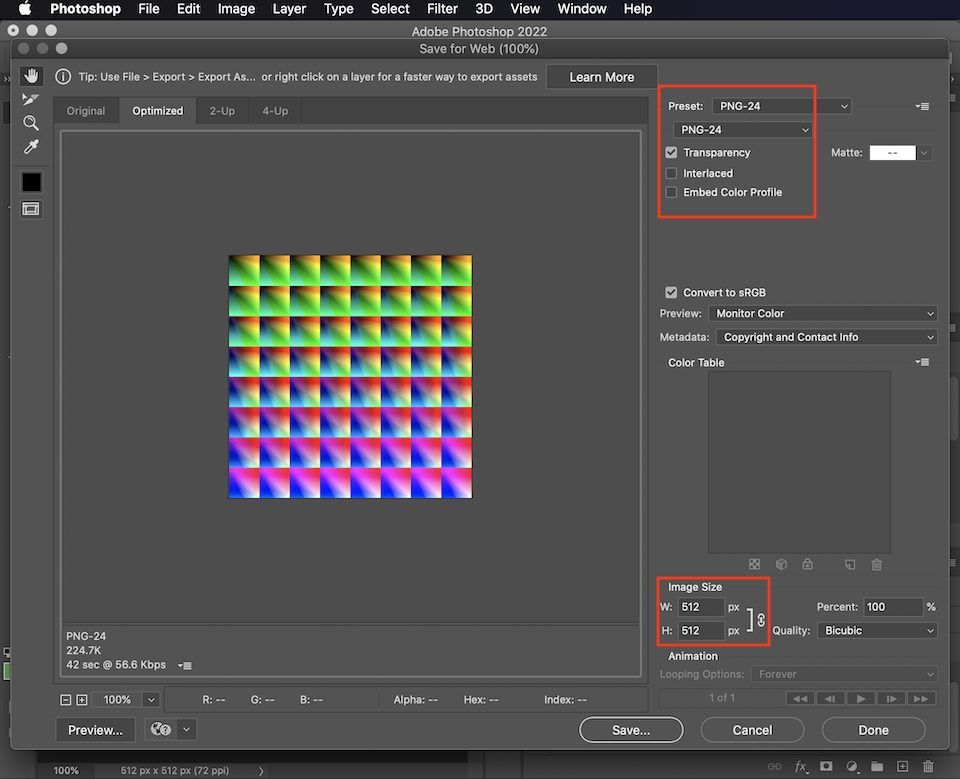 Your end result will be a colorcard like the one below.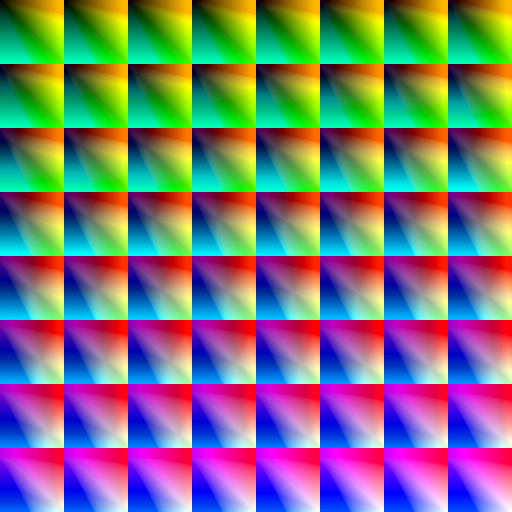 Import a Texture
Import your prepared filter texture (color card) by clicking + Add asset > Import > From Computer.

Tip
Here are some filter textures you can download to use:
Apply a Texture to Your Filter
Click on Filter in the Hierarchy panel to access the properties in the Inspector panel. Replace "Bright Lut Texture" to your new imported texture.
Filer Properties
Texture: Click this property to utilize your own texture.

Default Texture: defaultBrightLut. The default is a bright color lookup texture.

Intensity: Use this property to adjust the intensity of the filter between 0 and 1. The default value is 1.