Version: 3.5.0
Use Face Sticker to anchor 2D assets on a face. You can then manipulate where and how the asset is anchored to the face.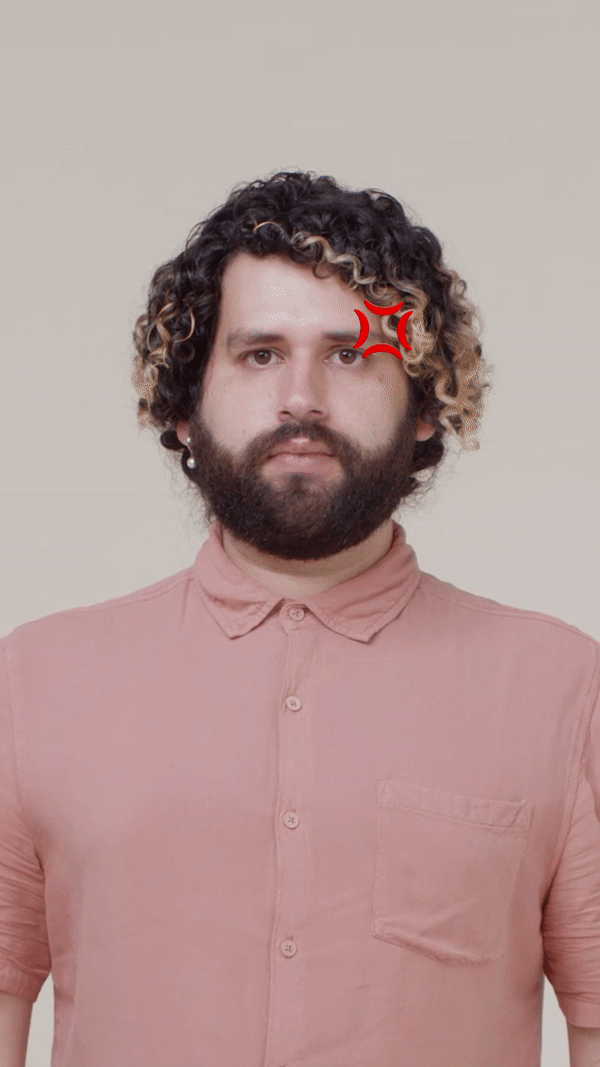 Add a Face Sticker Object​
Add a Face Sticker object by clicking the Add button [+] > Face Effects > Face Sticker in the Hierarchy panel.
Once a Face Sticker is added to the Hierarchy panel, the 2D scene will automatically populate a face with landmarks.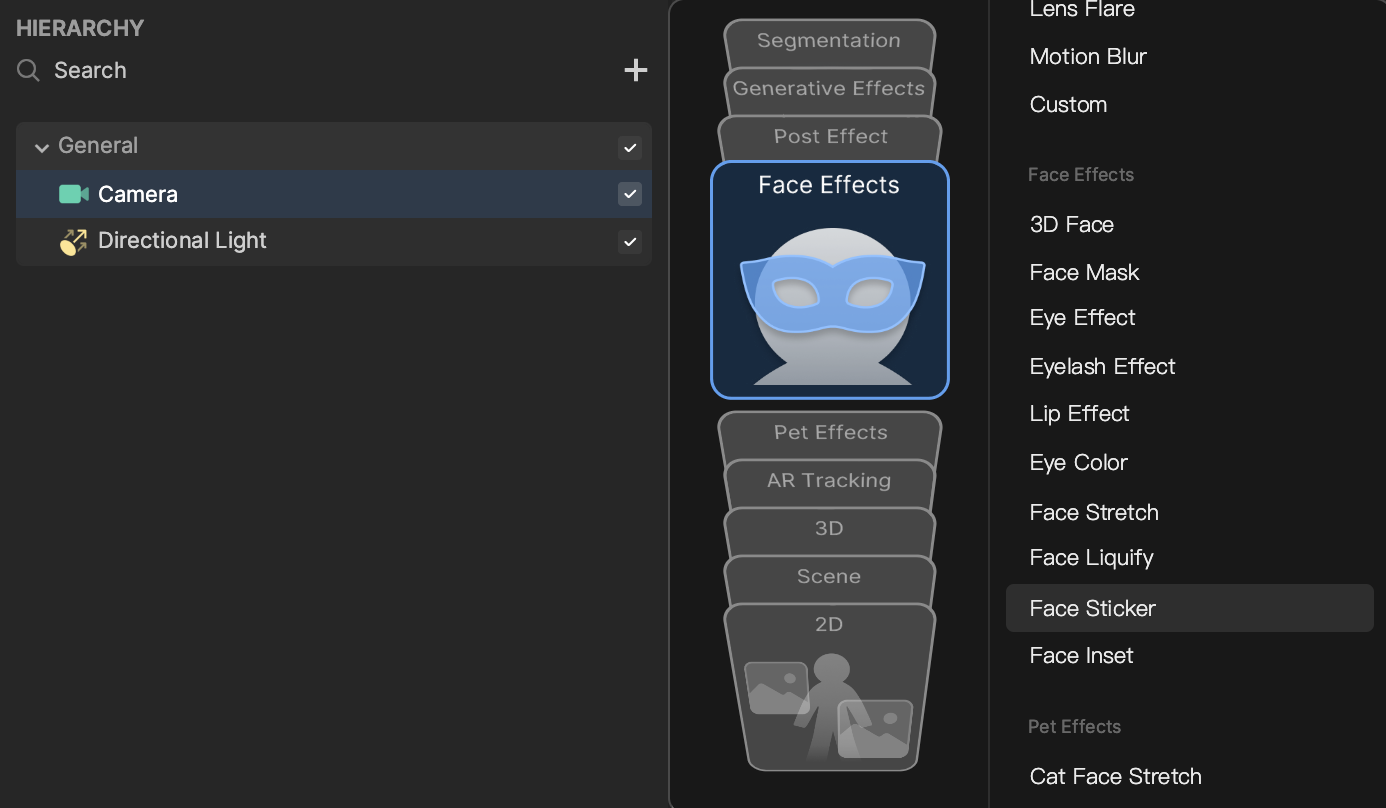 Use the Face Sticker Object​
Use a Custom Image​
Replace the Default_Texture of the Image component with your custom image. Learn more about configuring the Image component's properties.
tip
To import a static image, click the Add button [+] > Import > From Computer, or simply drag the image into the Assets panel. Learn more about best practices for image assets.
Use a Custom Animation​
You can apply an animation as the face sticker. Learn more about using a 2D Animation Texture
Move a Face Sticker in the Scene​
Drag the image within the panel. The picture will snap to the nearest landmark once you release it. You can also drag the pivot to snap to a specific landmark point.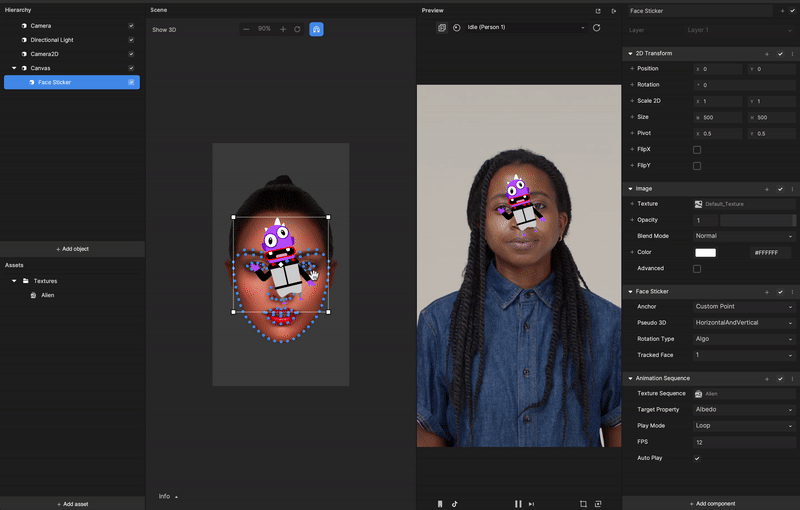 Components​
The Face Liquify object is made up of the following components, found in the Inspector panel:
Demo Effect: Emoji​
Check out this tutorial to learn how to create an interactive Face Sticker effect!