Version: 3.5.0
Eyelash Effect enhances your eyes by giving you a full set of lashes. No mascara needed!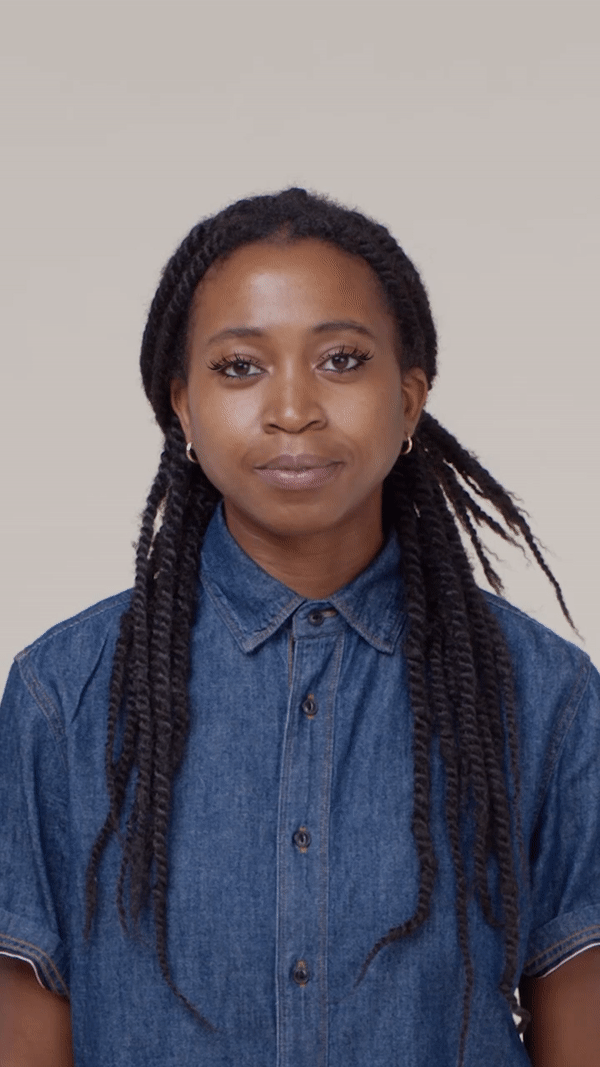 You can download the following file for a face mask reference. Use your preferred 2D design software to create your own face mask textures.
↓ face_mask.zip
Add an Eyelash Effect Object​
Go to the Hierarchy panel and click the Add button [+] > Face Effects > Eyelash Effect.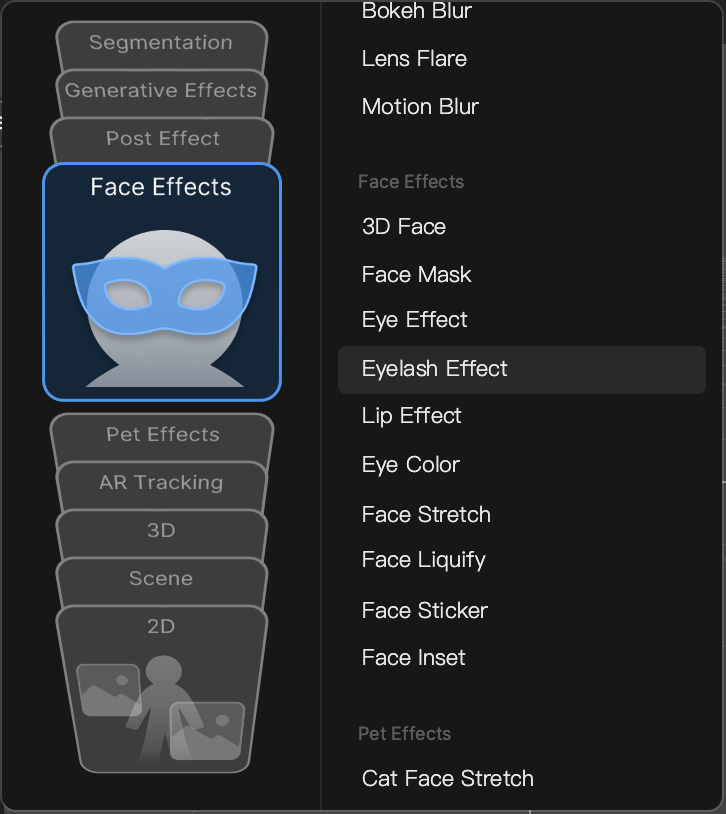 After you add an Eyelash Effect object, a reference model appears in the Scene panel. This reference model, as well as your preview, will reflect your eyelash customization.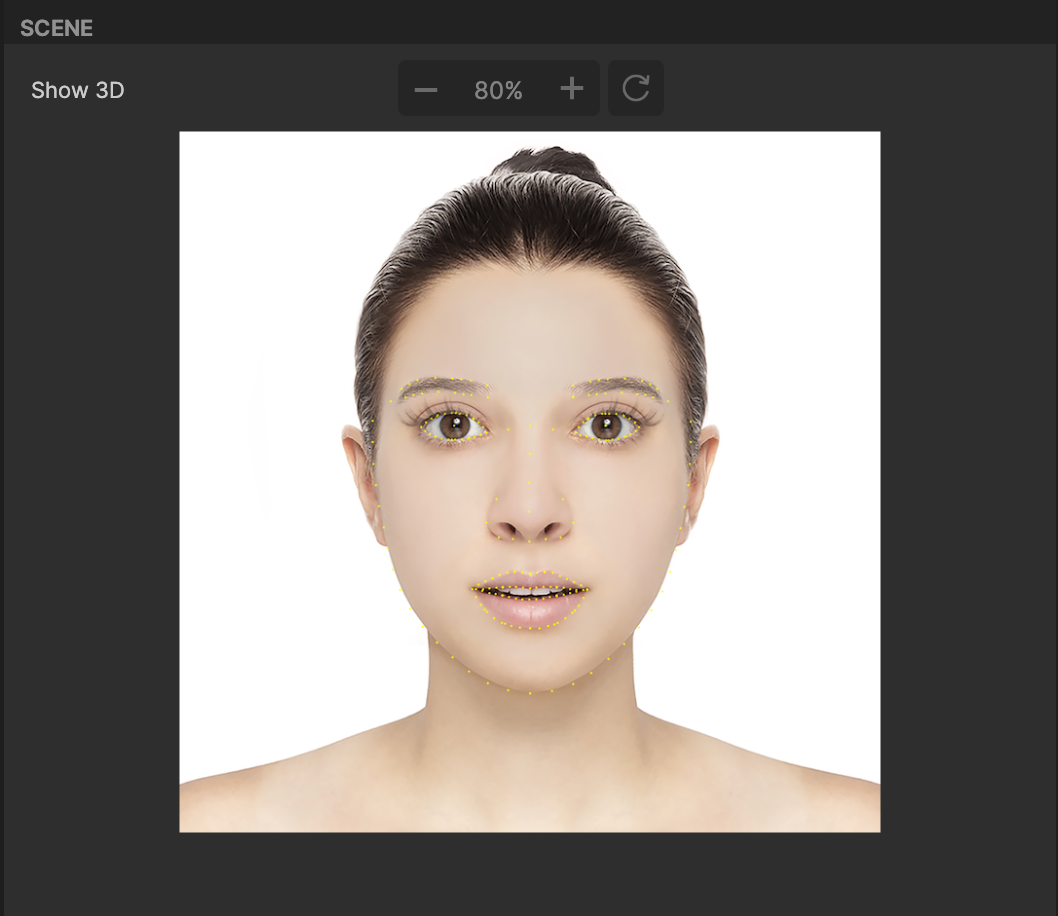 Object Hierarchy​
Starting in Effect House v2.0.0, the Eyelash Effect object is automatically added to the Face Mask Effects render group in the Hierarchy panel. Learn more about render groups.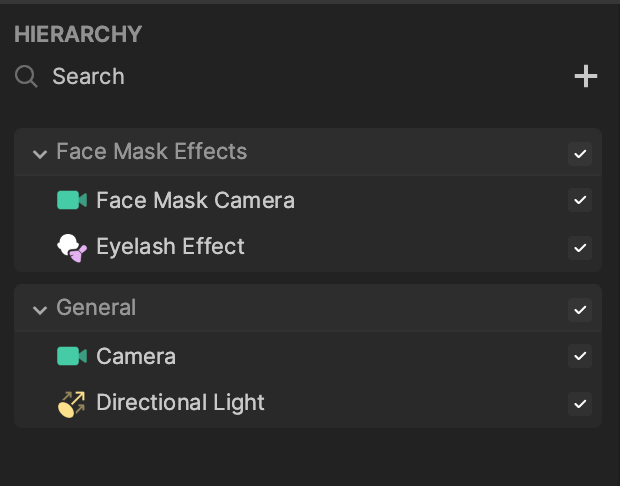 Components​
The Eyelash Effect object is made up of the following components, found in the Inspector panel:
Face Mask, with Face Region set to Eyelashes.