Version: 3.5.0
Directional Light emits light equally in all directions and gets dimmer the farther it is from the source. Use this to simulate light from a lamp or light bulb.
Add a Directional Light Object​
Go to the Hierarchy panel and click the Add button [+] > Scene > Directional Light.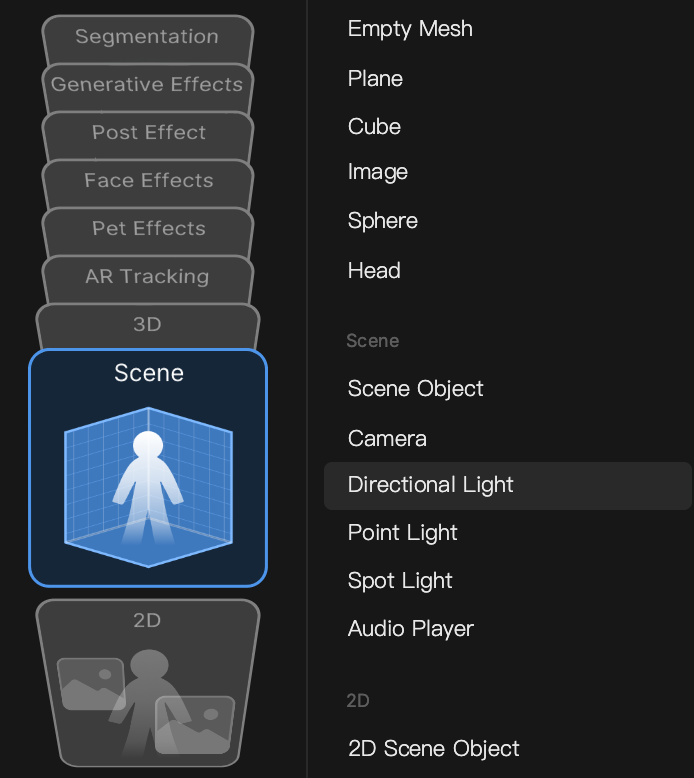 Object Hierarchy​
Starting in Effect House v2.0.0, the Directional Light object is automatically added to the General render group in the Hierarchy panel. Learn more about render groups.

note
To apply a light source to objects across different render groups, the objects must be configured to be in the same layer as the light source.
Components​
The Directional Light object is made up of the following components, found in the Inspector panel: