Version: 3.5.0
Eye Color allows you to apply a color effect to a single eye or both eyes. You can also tweak the eye color or import external texture assets to apply to them.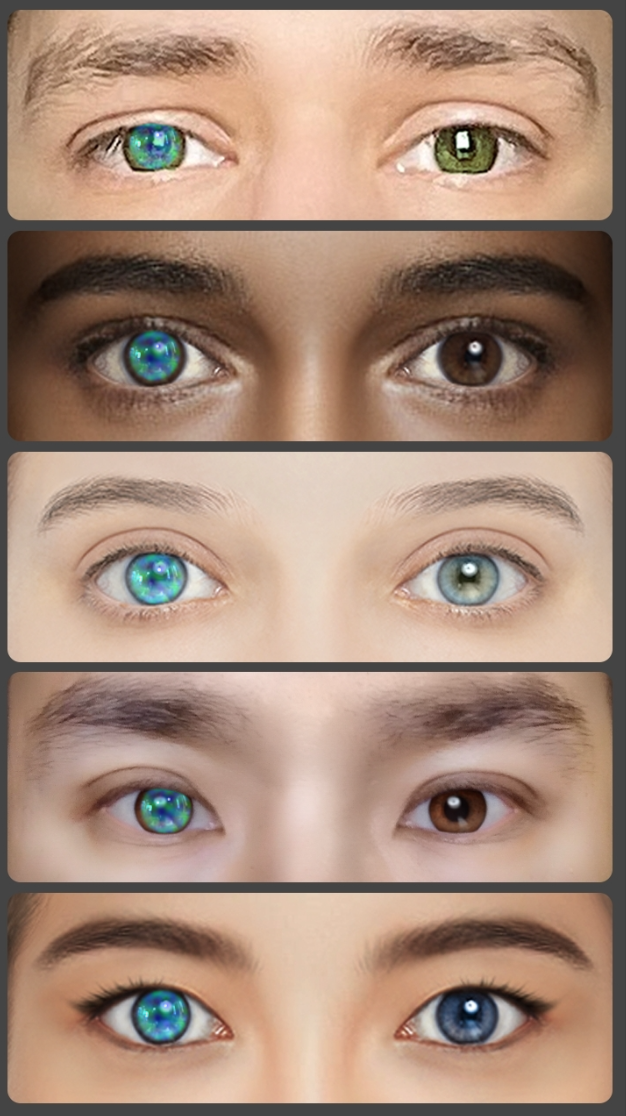 Download this template to follow along:
Add an Eye Effect Object​
Go to the Hierarchy panel and click the Add button [+] > Face Effects > Eye Color.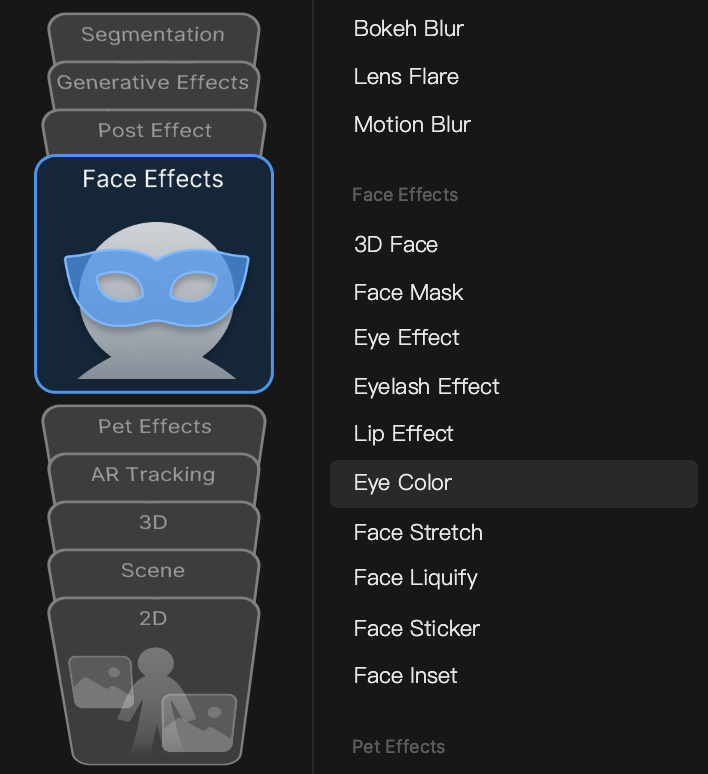 When Eye Color is added, an eye color reference picture will appear on the Scene panel, which will help with previewing your design on different pupil colors.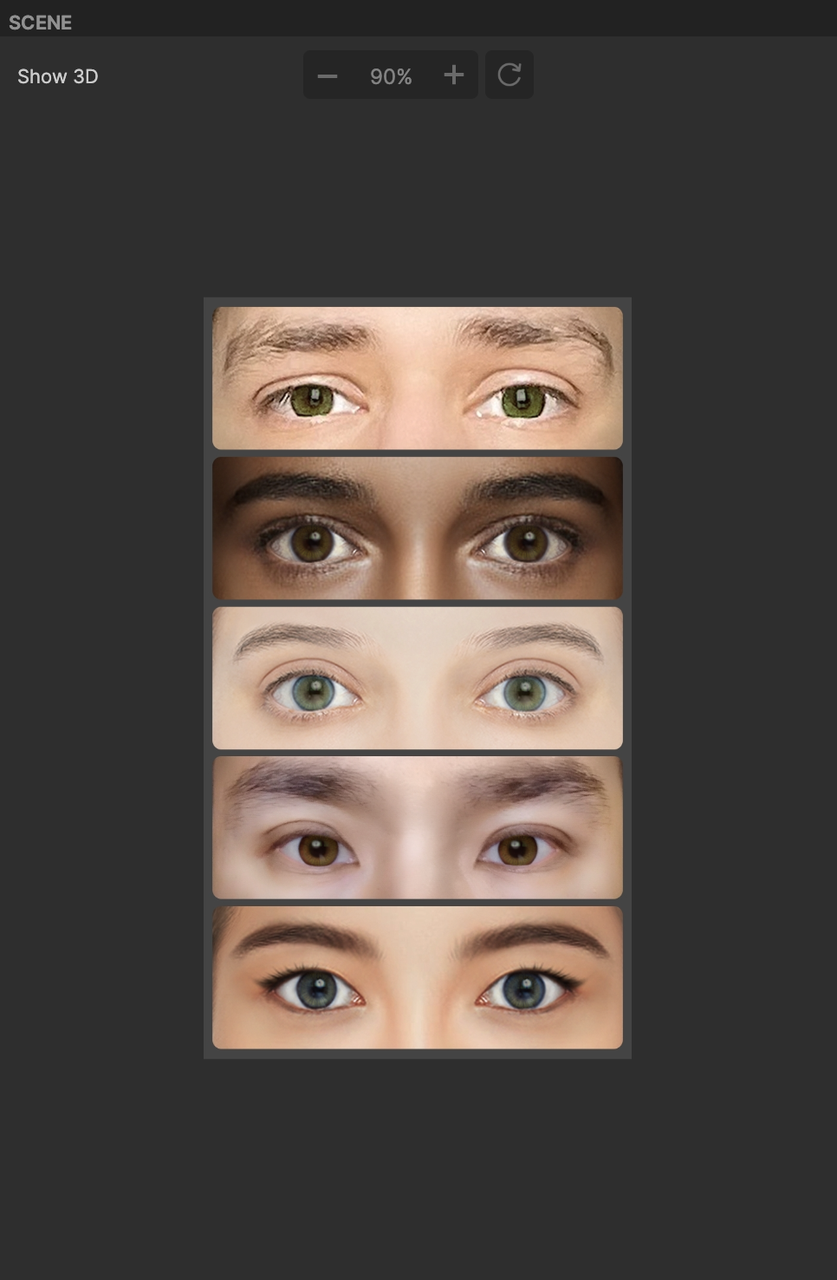 note
You cannot modify the Transform of the Eye Color.
Object Hierarchy​
Starting in Effect House v2.0.0, the Eye Color object is automatically added to the Face Mask Effects render group in the Hierarchy panel. Learn more about render groups.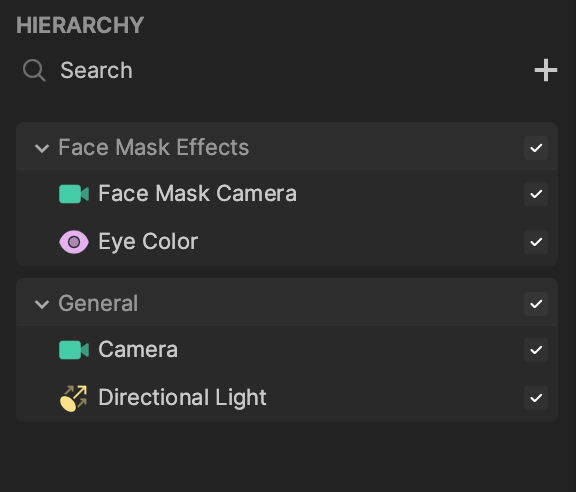 Components​
The Eye Color object is made up of the following components, found in the Inspector panel:
Make Your Own Eye Color Texture​
Paint the Eye Color​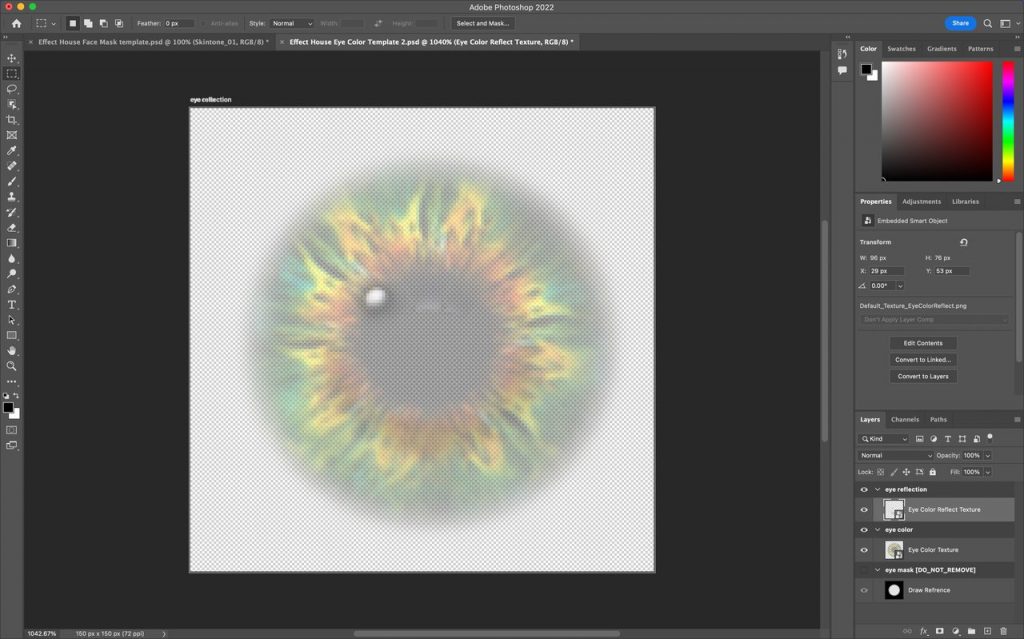 By default, there's a mask artboard called eye mask [DO_NOT_REMOVE] and two additional artboards: eye reflection and eye color.
To design the eye texture, create a new layer under the artboard that has the same name as the makeup feature you want to customize in Effect House and draw on the newly created layer.
Export to Effect House​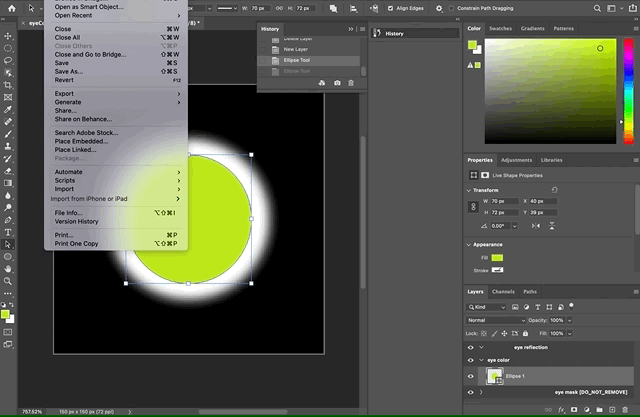 Select the artboard you want to export and go to File > Export > Artboard to Files.
Change the export settings to Artboard Content Only, select the Export Selected Artboards checkbox, deselect the Include Background in Export checkbox, and change the File Type to PNG-24. Click Run to confirm and export.
Import an Eye Color Image​
You can import an image by clicking the Add button [+] > Import > From Computer in the Assets panel. You can also simply drag the image into the Assets panel.
note
Learn more about 2D Image preparation.
Image Requirements​
Format: PNG and JPG files are supported
Resolution limit: 1024 x 1024 pixels
Single file size: Less than 1 MB
Total effect package: Less than 5 MB