v3.0.0 (August 10, 2023)
Welcome (or welcome back) to Effect House, TikTok's effect creation platform! Effects are core to the TikTok experience and have the ability to inspire connections and creativity across a diverse and dynamic global community.
Get started by downloading Effect House today and join our official Effect House community on Discord, where we keep you updated on our latest events, host office hours, and connect you with other effect creators. As you grow, track the growth of your effects with Effect Analytics and celebrate creation milestones with our Bonus Badges program, which allows you to unlock bonuses (like a unique profile frame) as you earn badges for your achievements! And don't forget to follow @effecthouse on TikTok where you can get inspired by some of the incredible effects created by our community each week.
We're so excited to welcome you to Effect House and look forward to see what you create! Below is an overview of some key features to kick off your creation journey today.
But we're not stopping there! Explore the exciting Effect House 3.0.0 features below and follow our release notes and learning resources as we continue to expand. Happy creating!
---

Highlights
Test your effect performance prior to submitting it for review
Text can now be produced and customized directly in Effect House
Use Neck Tracker to place objects on your neck
Generate and import custom text-to-image 2D stickers from Asset Studio
Custom subgraphs can now be saved locally to be easily accessed and reused
New Features
Click Test performance in the titlebar to check if your effect's frame rate is optimal for effect submission.

Add text directly to your effect with the Text object in Effect House. You can customize its appearance, such as size and color, with the Text component in the Inspector panel.

Note
English is currently the only fully supported language.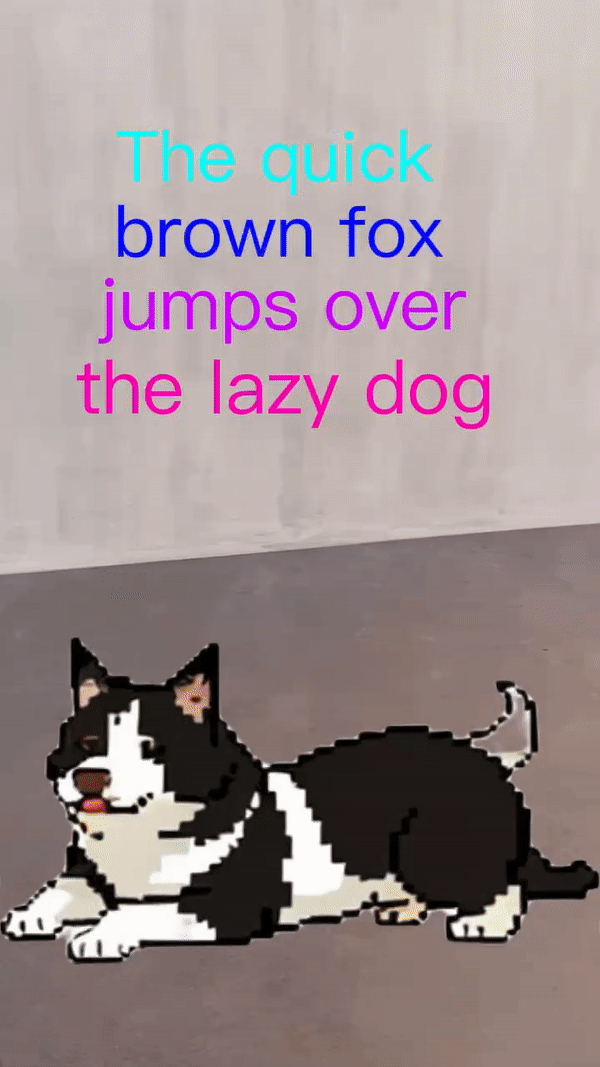 Use the Neck Tracker object to precisely track objects to your neck and fine-tune its properties using the corresponding component.
The new 2D Sticker feature in Asset Studio allows you to generate and import custom text-to-image 2D graphics.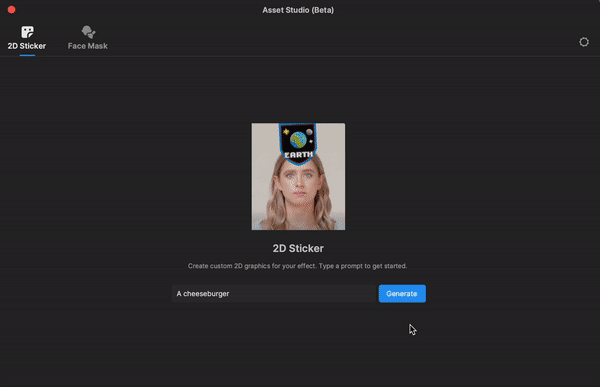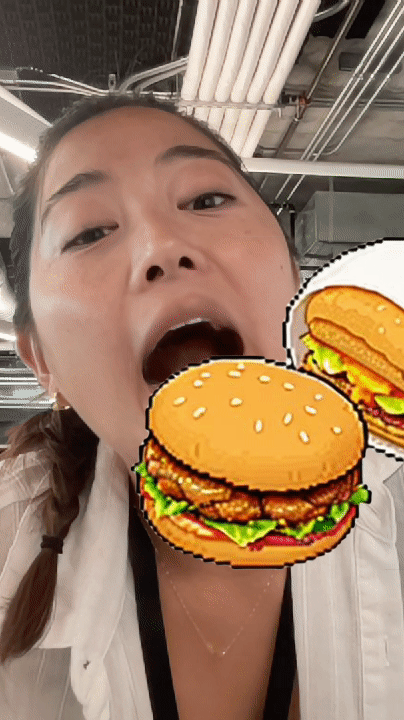 Apply a sparkly material with Diamond from the Asset Library.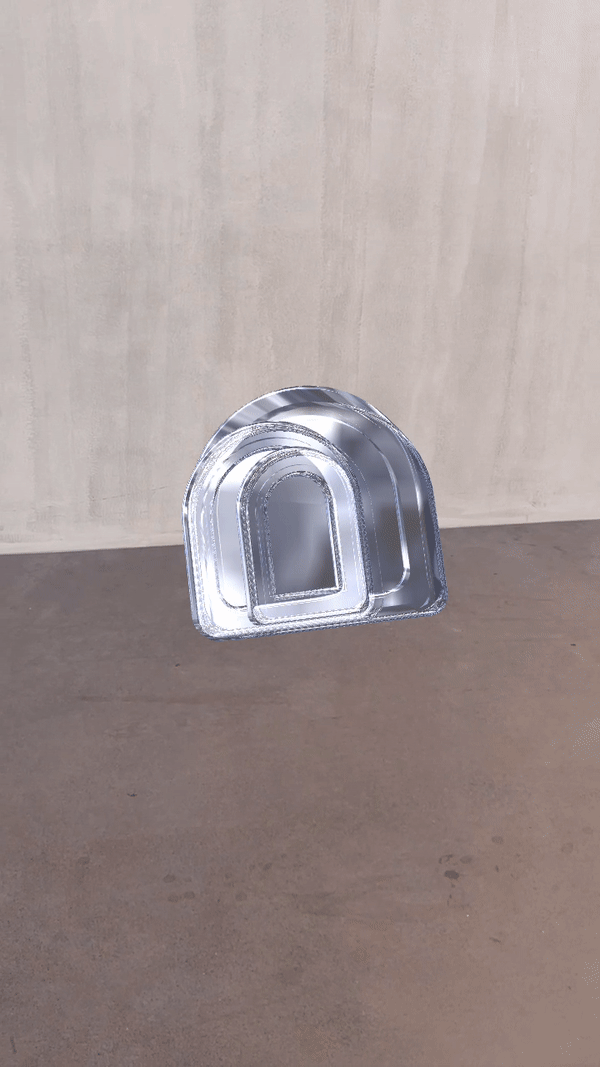 Added new Screen Effects to Asset Library.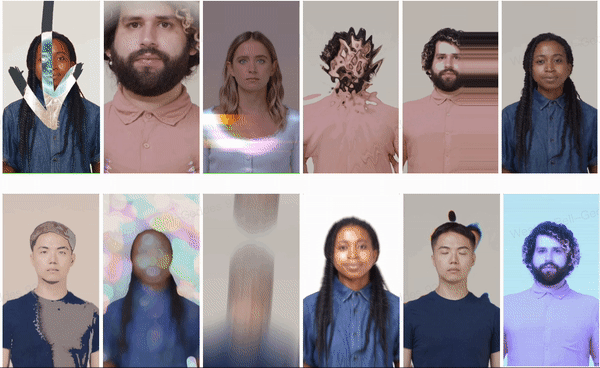 Save your favorite subgraphs locally to your Effect House application and access them in the Custom tab of the Node menu. You can add these subgraphs to other projects without having to manually import them.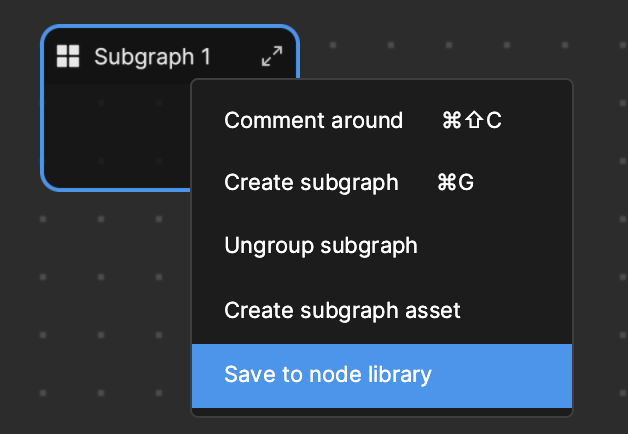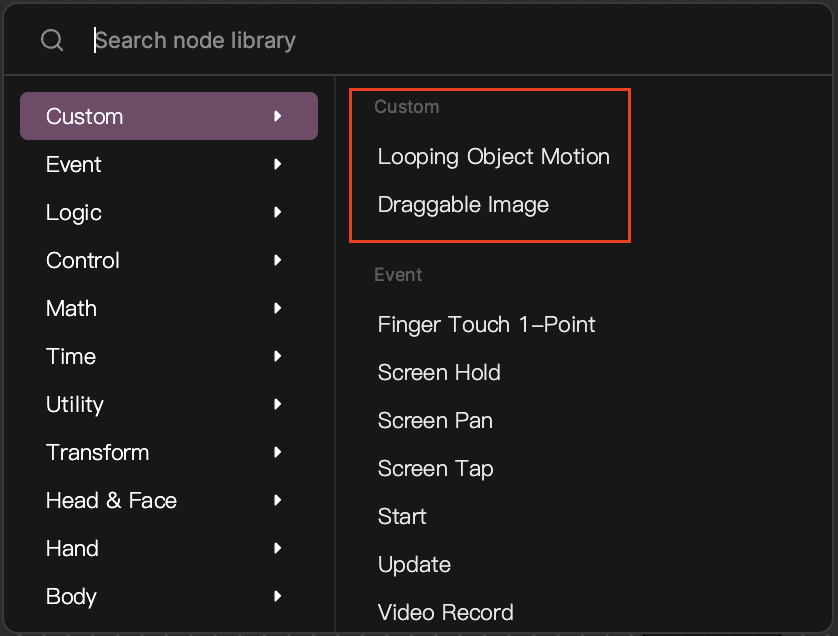 Updates
The Add button [+] in the Hierarchy panel has been redesigned and renamed to + Add object.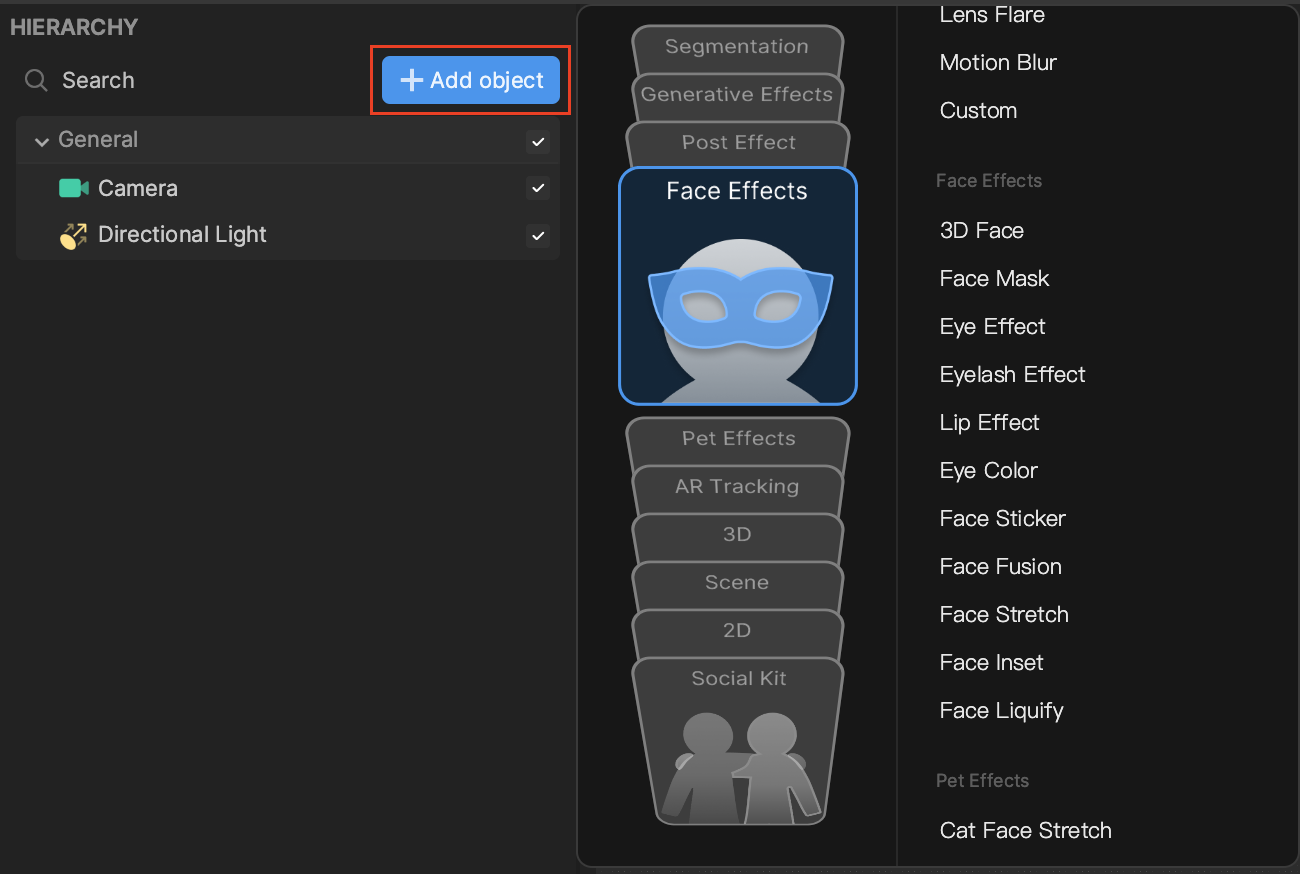 The Cat Face Sticker object has been refactored to use the new Image component.
The Old generative effect has been renamed to Aged.
The Asset Picker has been improved for usability.
Known Issues
The Dog Face Sticker object has been temporarily removed.