Version: 3.3.0
Use Bling to create sparkling effects using both the front and back cameras. Bling offers more flexibility when making visual adjustments.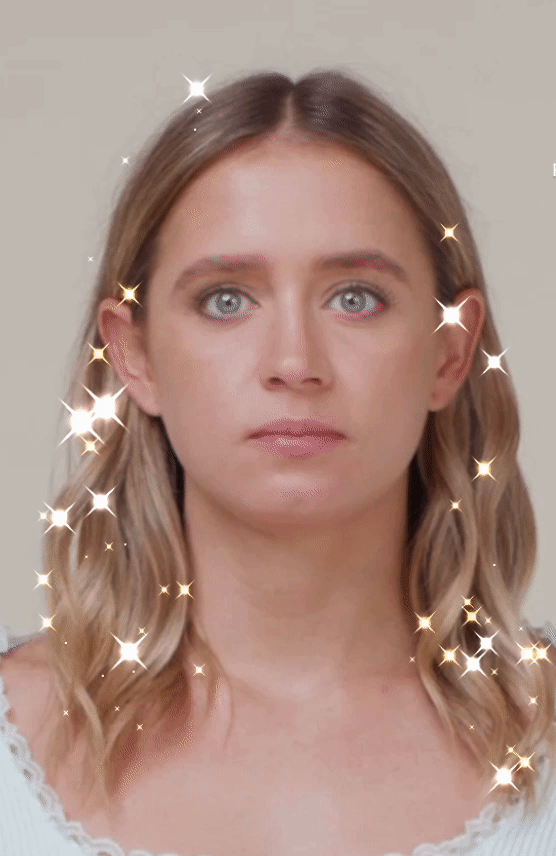 Download this file to following along:
Add a Bling Object​
Go to the Hierarchy panel and click the Add button [+] > Post Effect > Bling.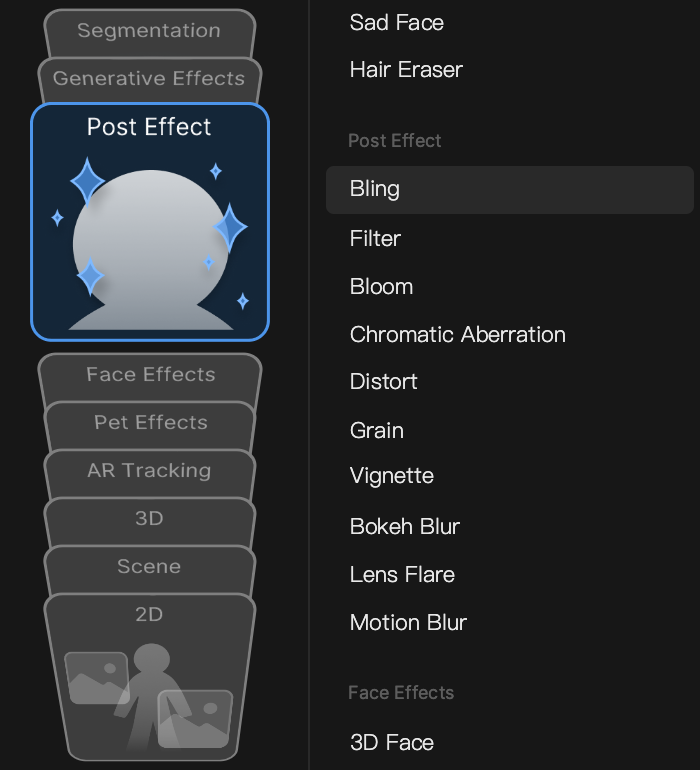 When a Bling object is added, you can find the Bling component in the Inspector panel by default.
Object Hierarchy​
Starting in Effect House v2.0.0, the Bling object is automatically added to the Post Effects render group in the Hierarchy panel. Learn more about render groups.
Components​
The Bling object is made up of the following components, found in the Inspector panel:
Import a Texture​
Import your prepared assets by clicking the Add button [+] > Import > From Computer in the Inspector panel.
tip
It is recommended that your imported assets are 300 x 300 px and a PNG file with alpha channel and monochrome color.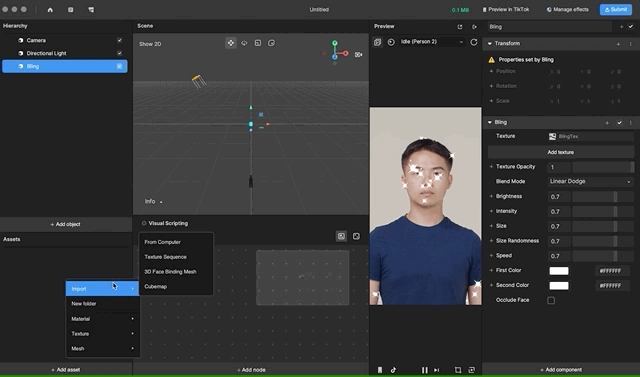 Apply Textures to a Bling Texture​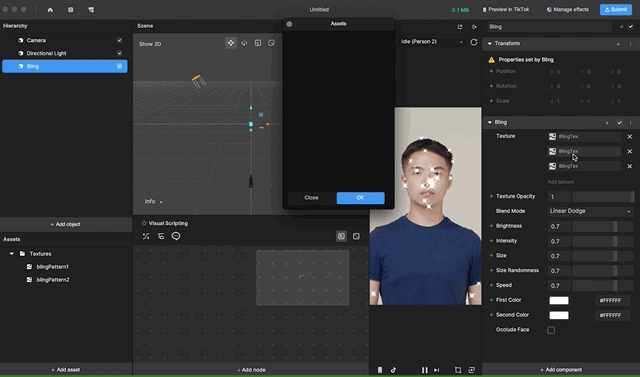 The Bling component has a built-in Bling texture by default. Click Add texture in the Inspector panel to add another texture. A Bling component supports up to three textures.
tip
Click the X icon to remove the respective texture.
Use Multiple Blings​
The 2D object render order is directly tied to the order that the 2D objects appear in the hierarchy under the canvas. The lower a 2D object appears in the Hierarchy panel, the later it will be rendered.