Version: 3.5.0
Live demos are times when our community managers lead a live demonstration on how to create effects using Effect House.
This demo is designed to help you create and submit an effect for the Let's Get Wacky Challenge by March 24, 2023.
We created the Let's Get Wacky Challenge as a way to celebrate and reward our most out-there creators, who make our team (and the TikTok community) smile and laugh every day. Bring on your craziest facial effects, we can't wait to see them!
This challenge has more prizes than any Effect House challenge we've ever launched — 56 creators will win a prize, and the grand prize winner gets to take home $2,000. Thanks for helping us keep things wacky!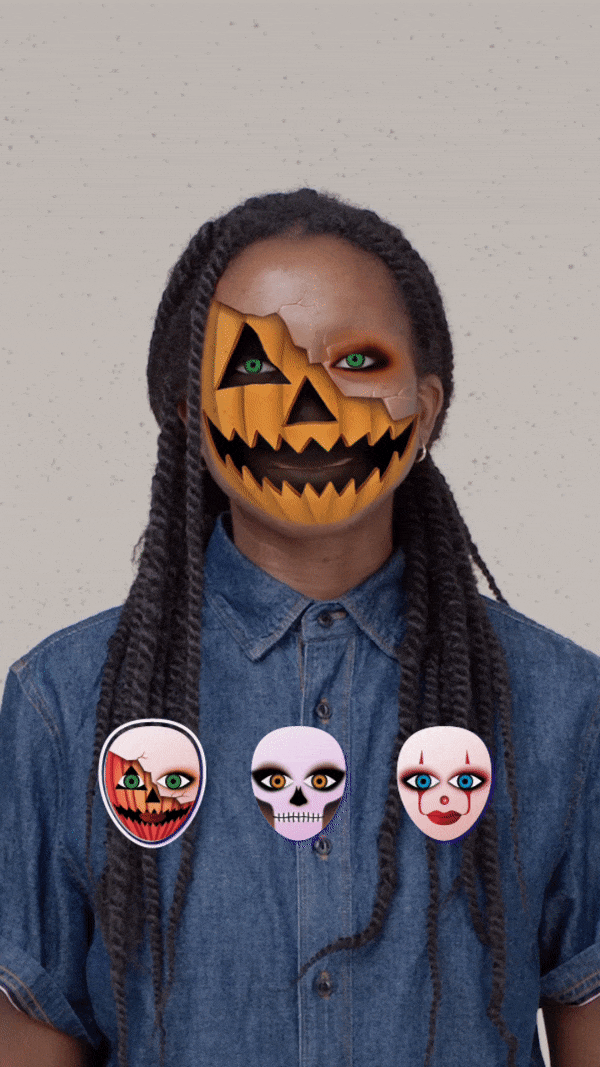 Download the following file to get started:
The following features are used to create a this effect:
Check out the guides linked above to find out more about the features used in this template!
This live demo will be available soon. In the meantime, here are some tips to help you create an effect like this in Effect House.
Create three distinct face mask textures using the Photoshop Face Mask template.
Import the textures and add them to Face Masks.
Add a coordinating Eye Color object to each character.
Apply Eyebrow Eraser to ensure the user's eyebrows don't interfere with the makeup.
Overlay a texture sequence to give the effect noise.
Apply an in-tool Unsaturated LUT to give the effect more personality.
Add Visual Scripting to allow the user to tap and select which character they'd like to be.