How to Get Support
We understand that getting started on any new adventure may seem like a lot. Here are some ways for you to find help while exploring Effect House!
Getting Help With a Project
Are you looking for resources on how to use Effect House? Try searching on the Effect House website for guides and tutorials.
You can also take a look at our FAQs which contain a list of commonly asked questions and their answers!
Looking for help with your project or help learning how to use Effect House? Join the Effect House Community Discord for support here and see the #ask-a-question channel.
General Feedback, Questions, and Bug Reports
Submitting Effect House feedback?
Share your feedback to let us know how we can improve your experience.
Experiencing crashes or issues in Effect House?
If you're on the Homepage, click Feedback on the bottom left to tell us what's happening.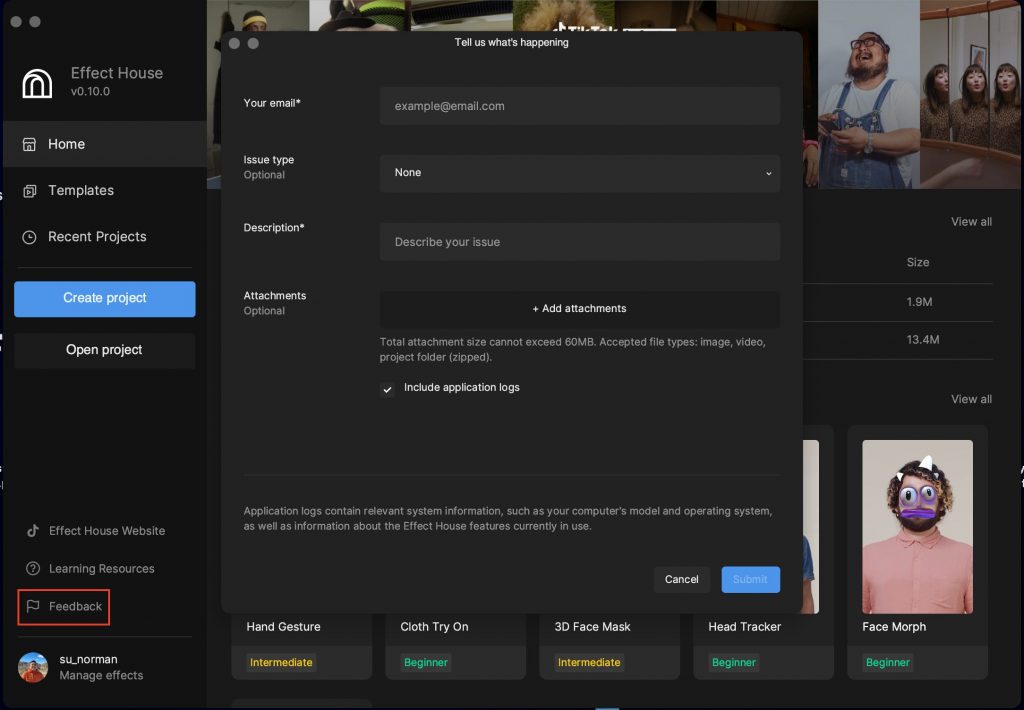 If you're working on a project, click Help > Submit Support Ticket.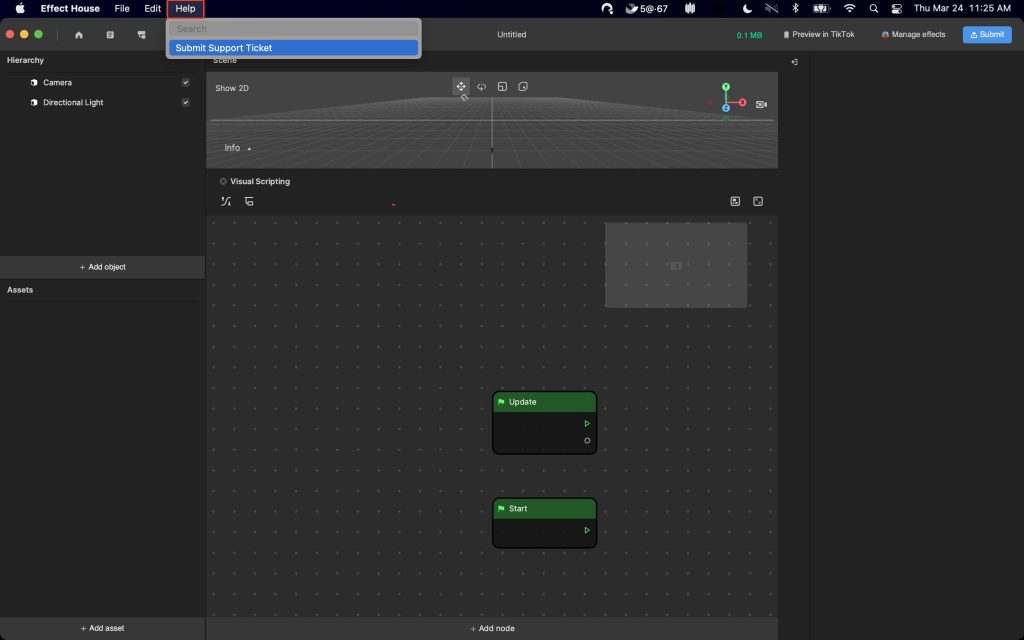 Reporting an effect that violates our community guidelines?
Open the TikTok app.
Locate the Effect page.
Tap the arrow in the top right corner.
Tap the Report button to submit a report.
TikTok app & Account help
Having an issue with the TikTok app or with your TikTok account?
Open the TikTok app.
Tap Me.
Select the menu in the top right.
Tap Settings and privacy.
Tap Report a problem.
Can't log in?
Open the TikTok app.
Tap the (?) in the top right corner on the sign-up page.
Tap Report a problem.
We'll do everything we can to assist!

Tip
Still can't find what you're looking for? Send us an email at effect_house_support@tiktok.com.