Segmentation Texture
Use Segmentation Texture to add a custom texture to a selected body part. Use Segmentation Texture in conjunction with Segmentation.
Create a New Segmentation Texture
Start by clicking + Add asset > Texture > Segmentation Texture and choose one of the supported segmentation types.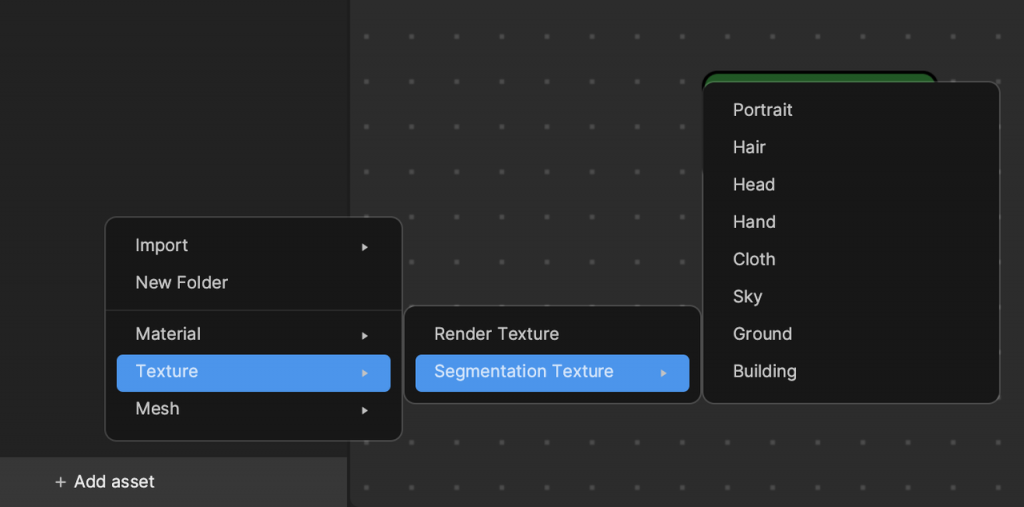 Type: Currently supported segmentation types:
Portrait
Hair
Head
Hand
Cloth
Sky
Ground
Building
Invert mask: Checked to invert the mask.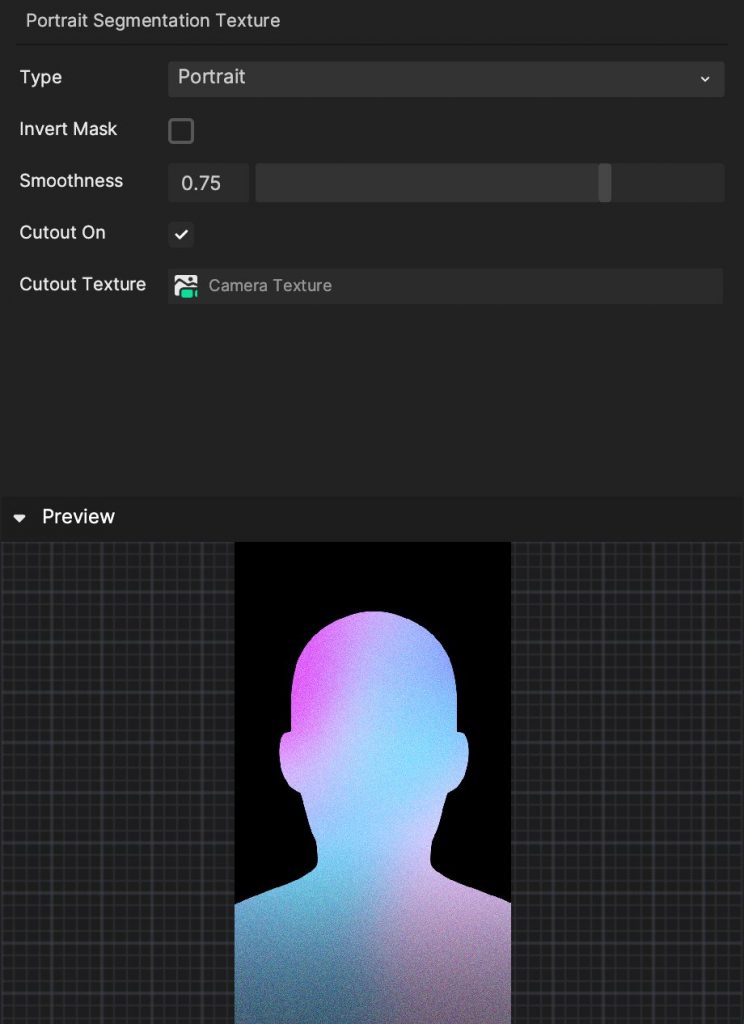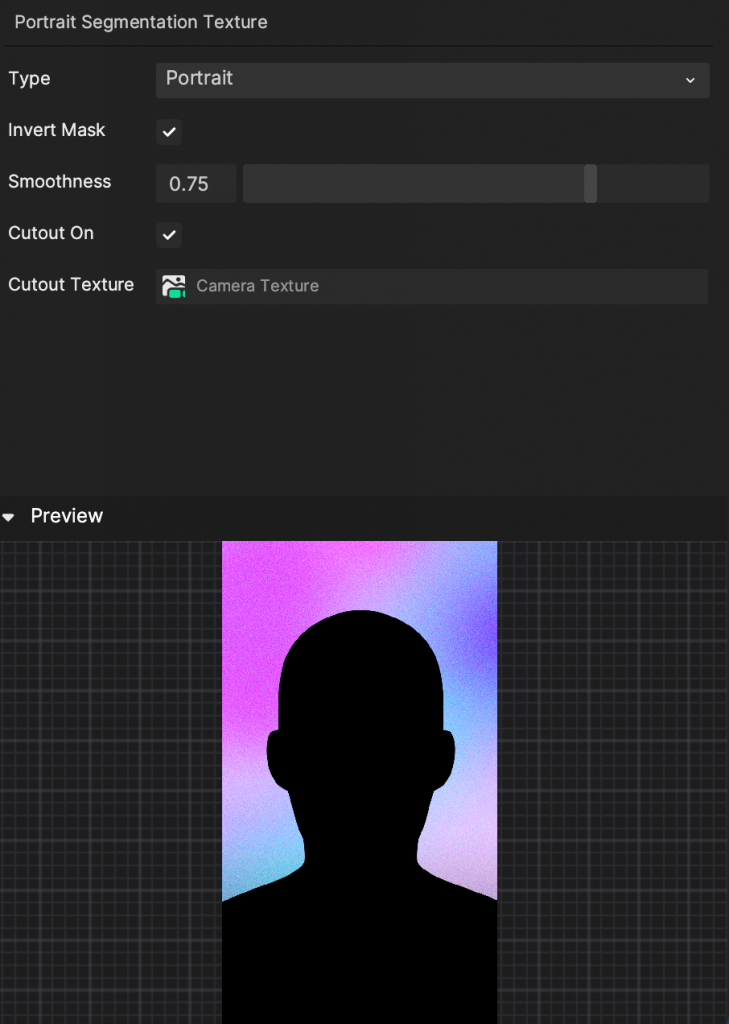 Smoothness: This property determines how smooth the edge is. The larger the value, the smoother the edge.
Cutout On: This property turns on the cutout texture selection. If unchecked, the cutout texture should be greyed out and the segmentation texture will be the black/white mask.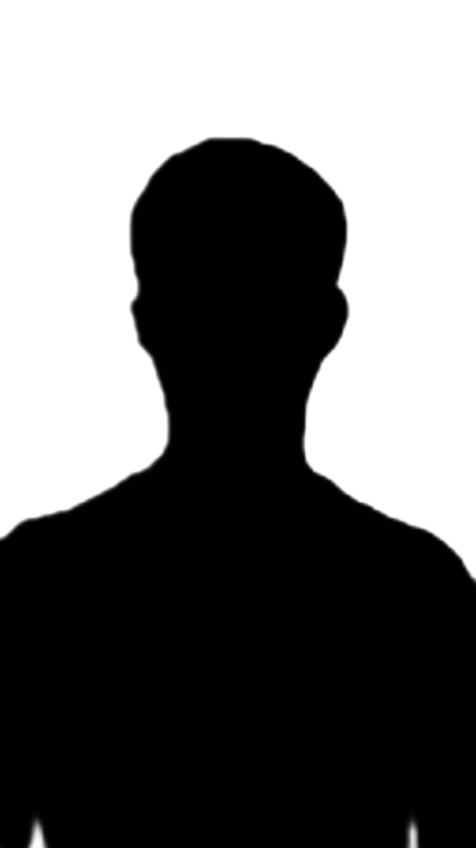 Cutout Texture: This property will apply the assigned cutout texture (with alpha) to the segmentation area.