Chromatic Aberration
Chromatic Aberration, also known as color fringing, spreads colors between dark and light areas on the screen.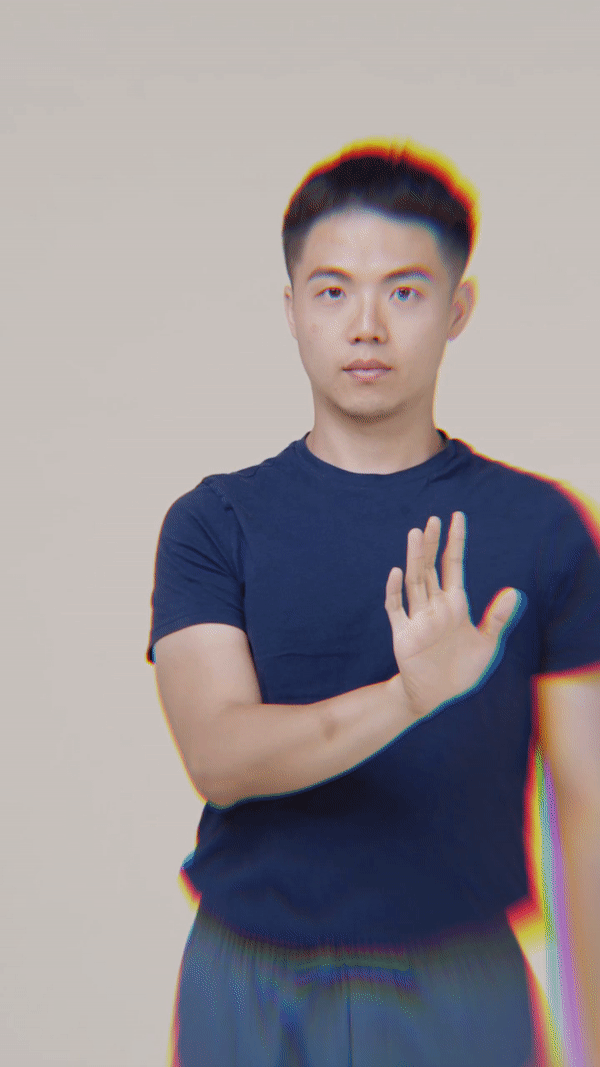 Add a Chromatic Aberration Object
Go to the Hierarchy panel and click the Add button [+] > Post Effect > Chromatic Aberration.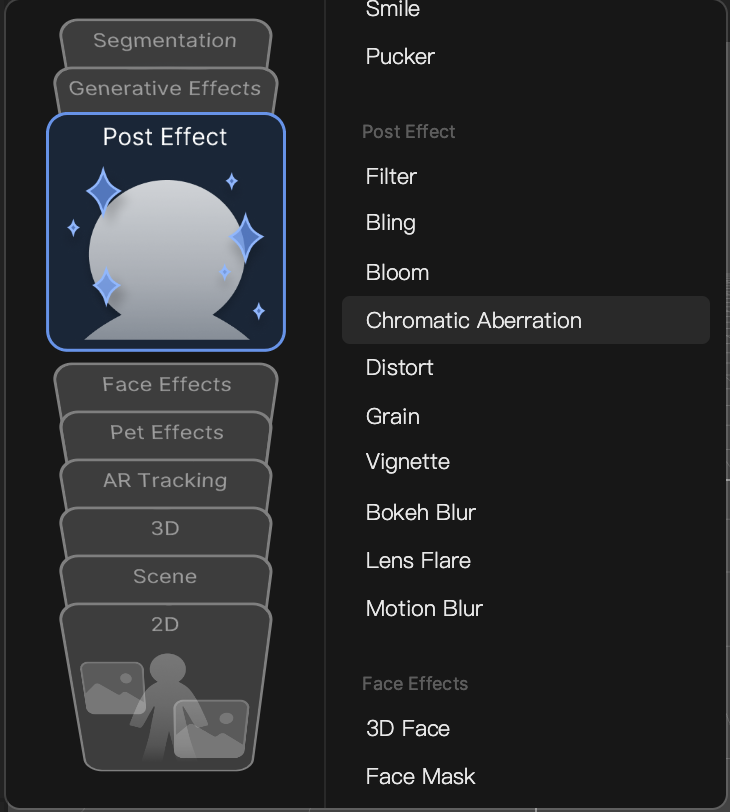 A Camera component and Post Process component are automatically added in the Inspector panel.
Object Hierarchy
Starting in Effect House v2.0.0, the Chromatic Aberration object is automatically added to the Post Effects render group in the Hierarchy panel. Learn more about render groups.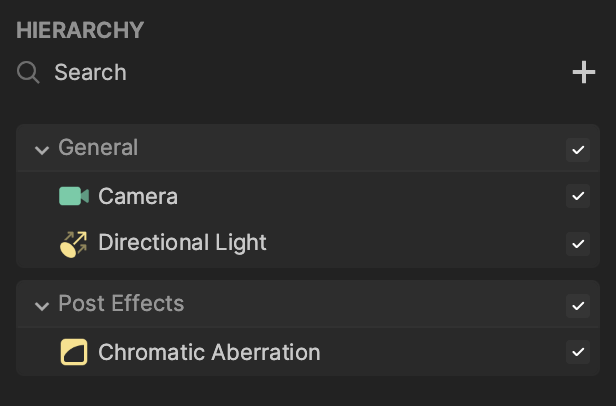 Chromatic Aberration Properties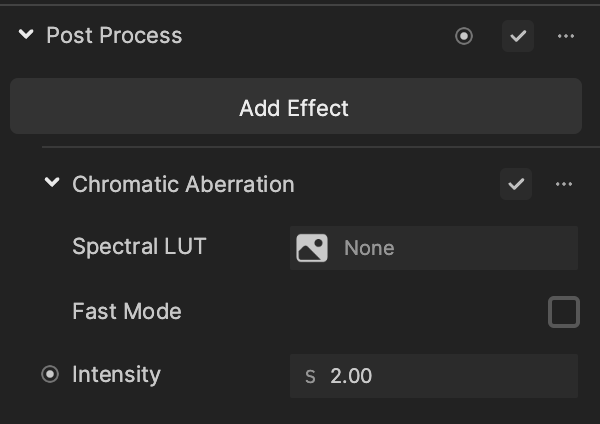 Spectral LUT: Choose a custom color texture to change the hue of the effect.
Fast Mode: Improves the performance by sacrificing the quality of Chromatic Aberration. This option is recommended for mobile and low-end platforms.
Intensity: The strength of aberration. Values range between -10.00 and 10.00. The higher the absolute value, the more intense the effect is. The default value is 1.00.