3D Asset Library
Effect House has made Sketchfab assets easier to import! Use the Asset Library to import Sketchfab's assets into Effect House.

Note
In Effect House v2.4.0, Sketchfab is temporarily unavailable. Check out the updated Asset Library to access new 2D and 3D assets!
Open Asset Library
Click the Asset Library icon to open the Asset Library.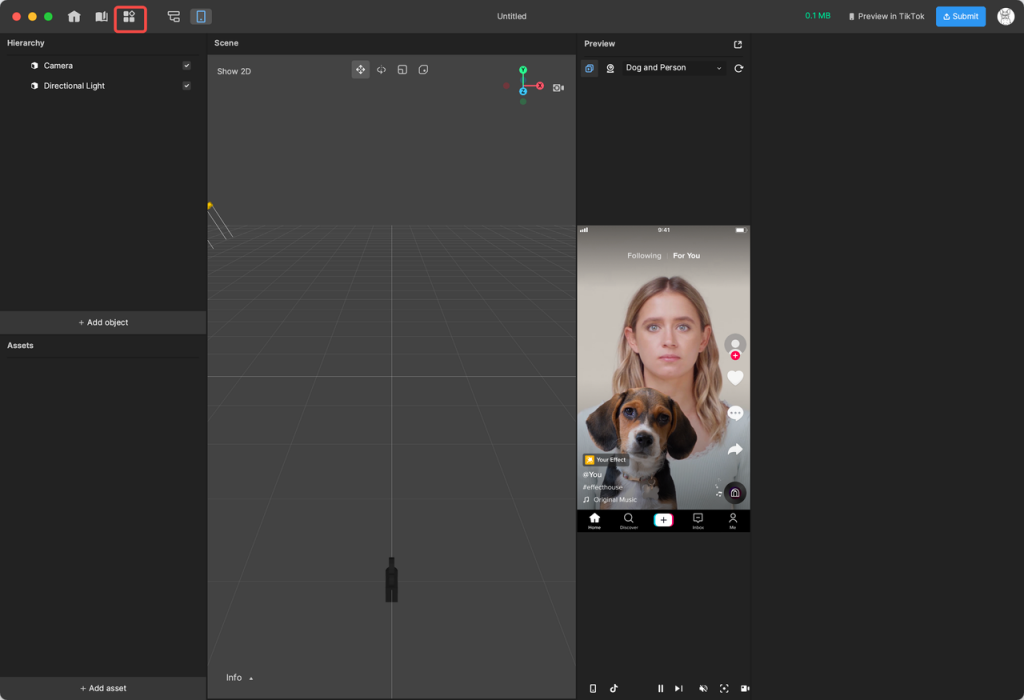 Log into Sketchfab
Click Asset Library Settings and click Log in.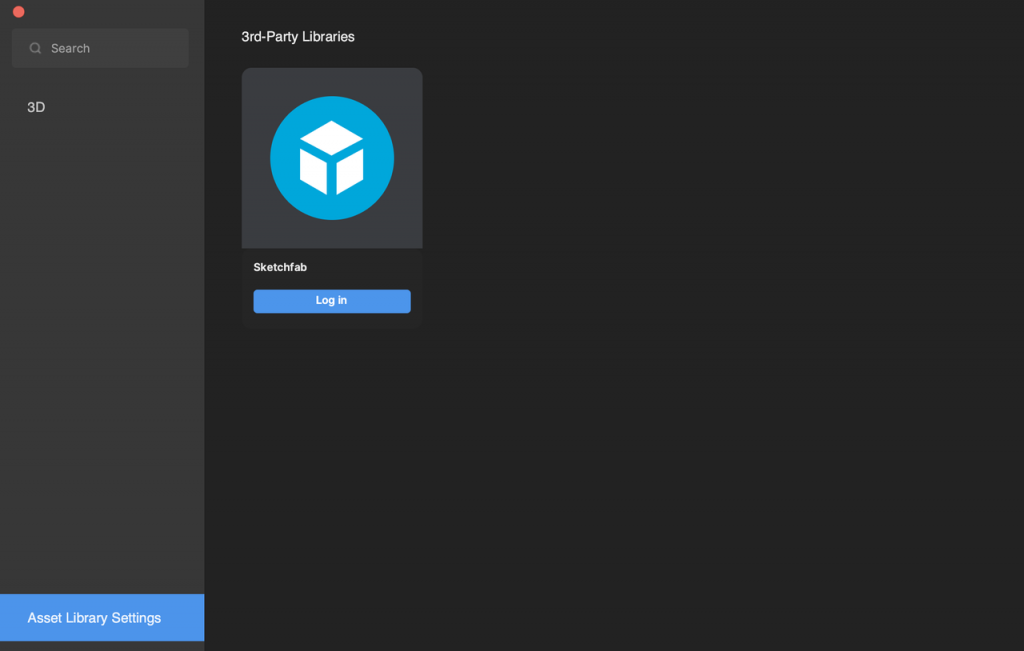 You'll be directed to a web page to login with your Sketchfab account.

Note
You will need access to a Sketchfab account in order to use this feature.

Import Asset
Pick the asset you want to use. Click Download button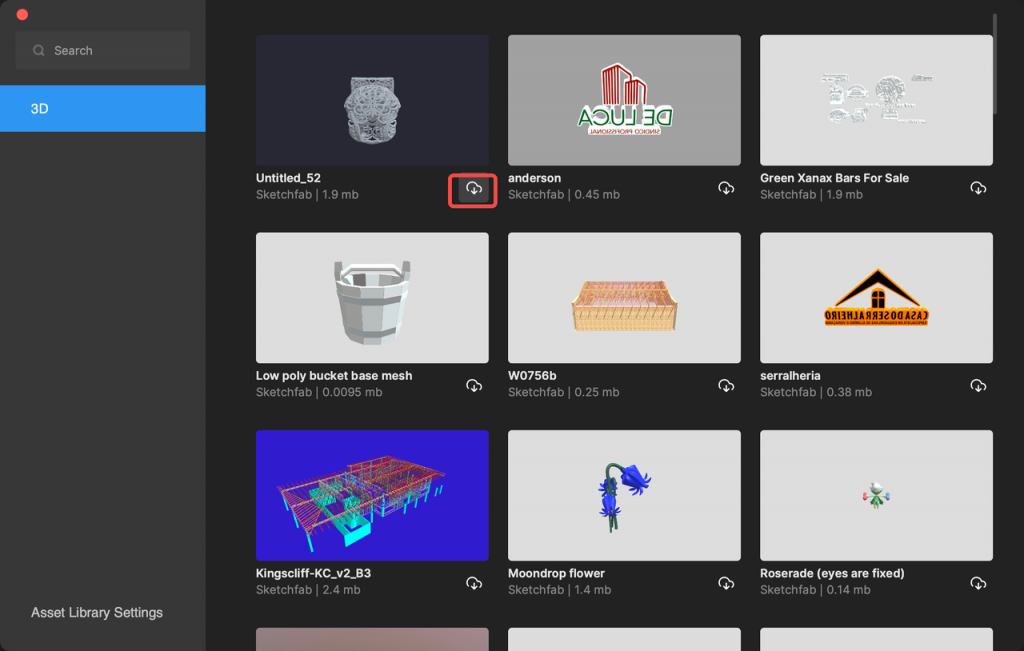 When the download is complete, you'll see the download icon become green. Your models are now shown in the Asset panel.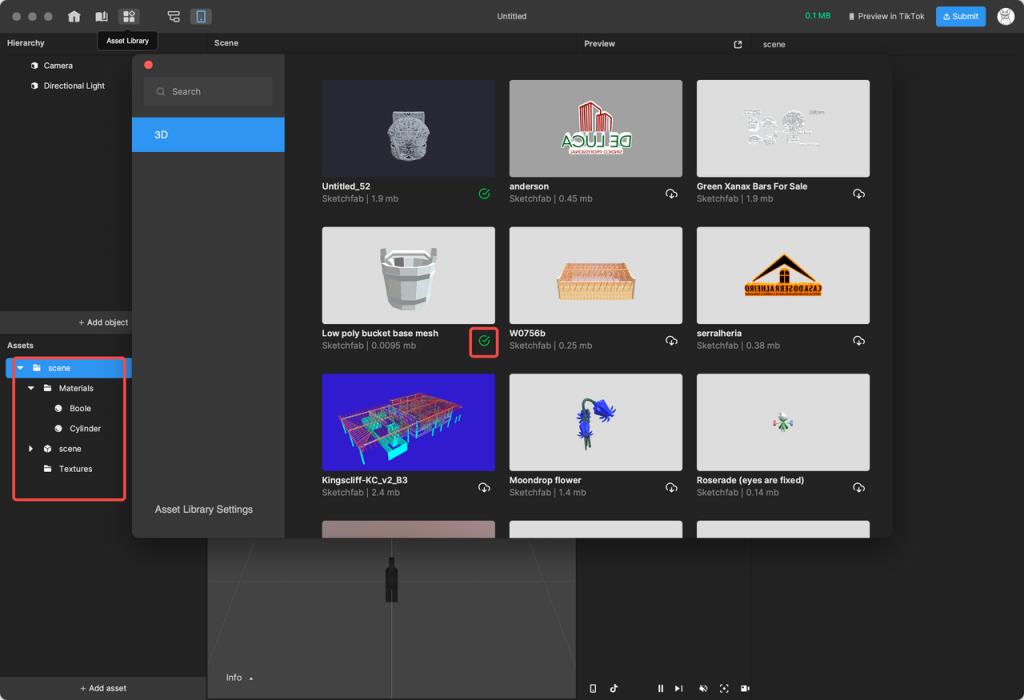 Asset Requirements
Mesh
Total triangles in the entire effect should be less than 100,000 for optimal performance. If there are too many vertices, you will not be able to import your asset.