Demo Video Creation
When you submit an effect, you'll need to provide a demo video. The demo video should accurately demonstrate the effect's features, and needs to adhere to our Effect Guidelines.
Demo videos are only intended for our internal team to review your effect and will not be displayed publicly, so focus on demonstrating the effect's features.
Don't worry – you'll have the opportunity to create a fun TikTok video for your effect later once the effect is published on TikTok! To learn more about creating a public TikTok video for your effect, see the Share your effect guide.
Demo Video Requirements
Aspect ratio: Portrait (9:16)
File format: MOV or MP4
File size: Max 32 MB
Video length: Max 15 seconds

Tip
Create your video in a well-lit space without lots of clutter in the background.
Ways to Create Your Demo Video
There are two ways to create your demo video, either using the preview function within Effect House, or using the preview function in the TikTok app.
Create a Demo Video in Effect House
In the tool, locate the Preview panel. Select the specifications that apply to your effect and the mobile device model.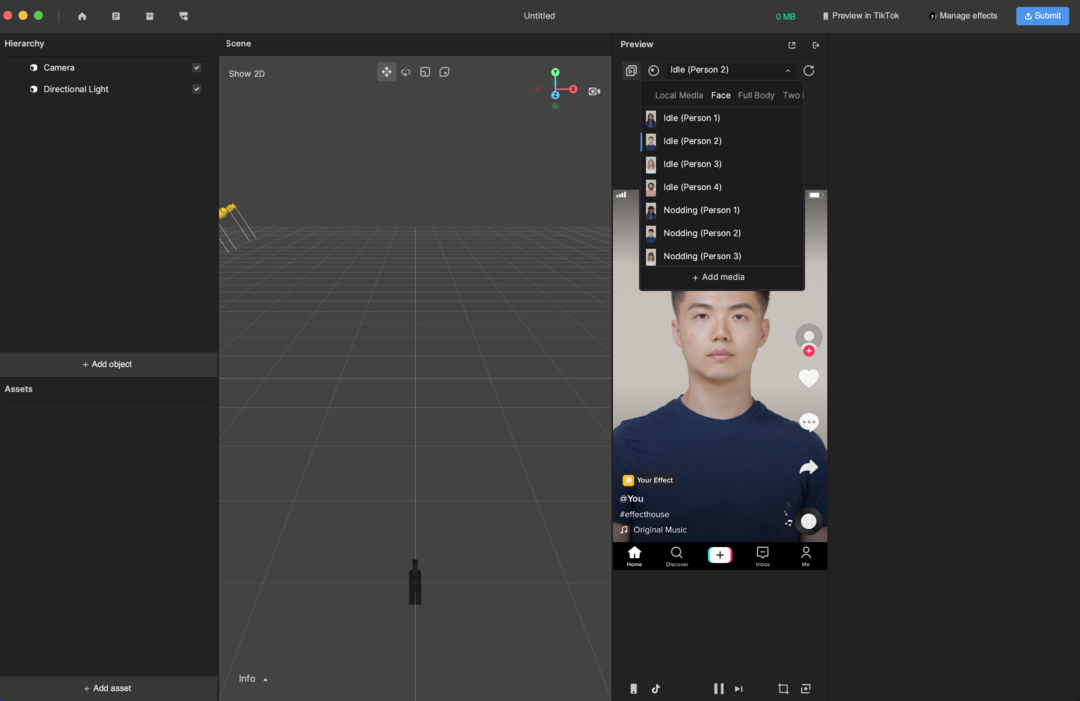 Click the Screen record button to record and save your video.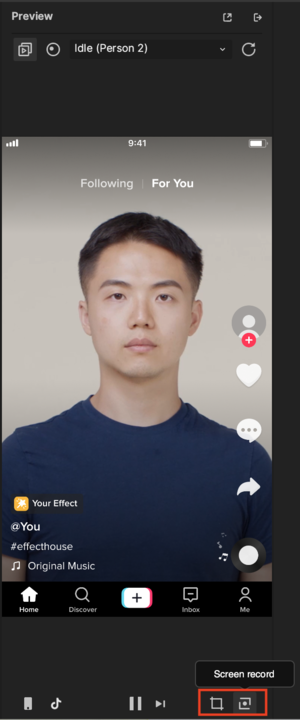 Create a Demo Video in TikTok
In the tool, click Preview in TikTok. This will generate a QR code for your effect.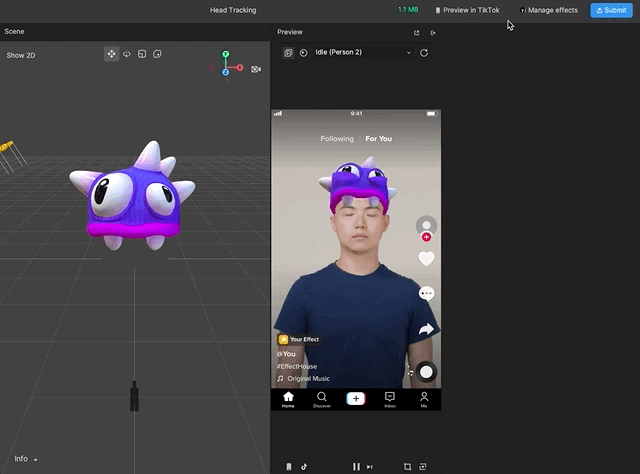 Scan the QR code using your phone camera to open a preview of the effect on TikTok.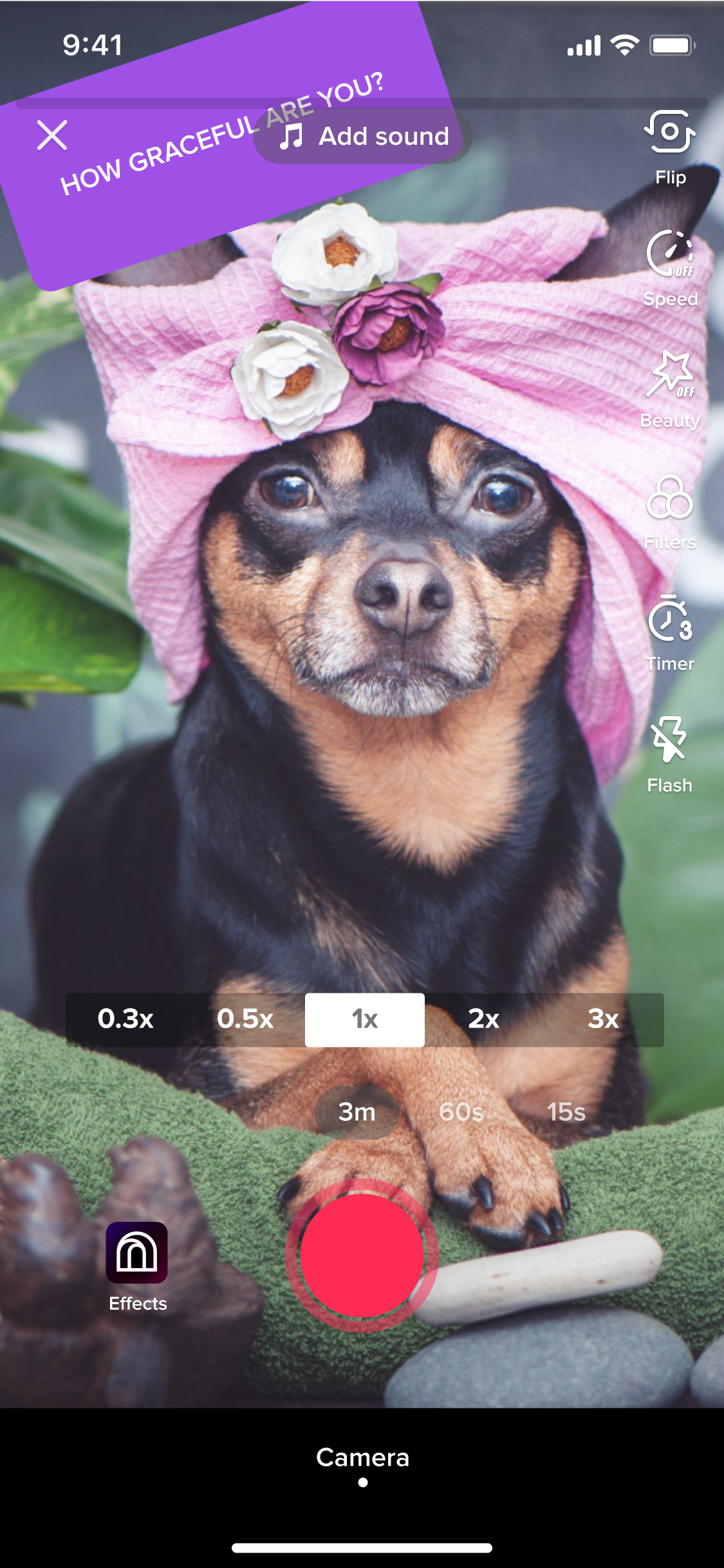 We support recording in TikTok while previewing so use your phone's screen record to create a demo video.