Preview in Effect House
You can use Effect House's preview panel to quickly view how your effect would look on TikTok. Check out the Preview in TikTok guide for more information on viewing your effect on TikTok.
Preview with preset video
Use our preset video models to preview what your effect will look like. The preset video models will automatically show up when you open the editor interface.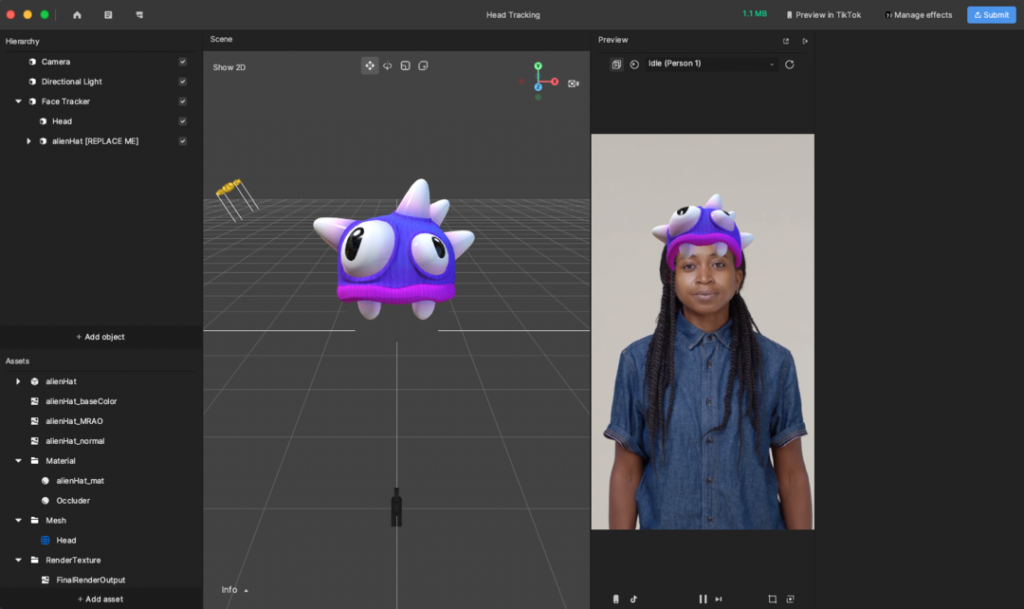 We've prepared several preset videos for you to test the different triggers that you'll need to build and refine your effects.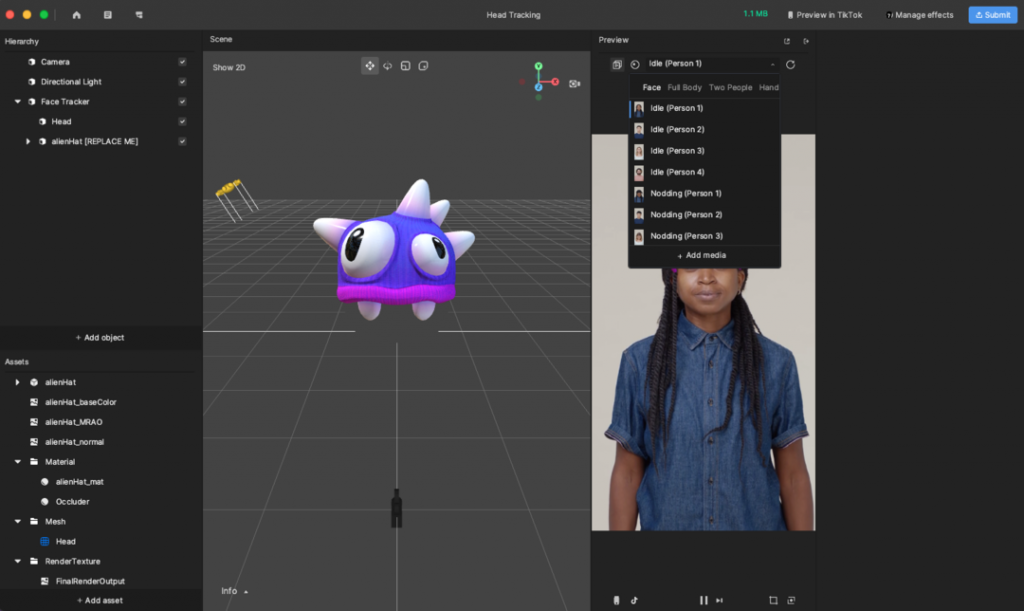 Preview with webcam
Click on the circle button to switch to the camera mode and preview your effect on yourself, using your device's webcam.

Preview with uploaded media
Click + Add Media to upload your own video for effect testing.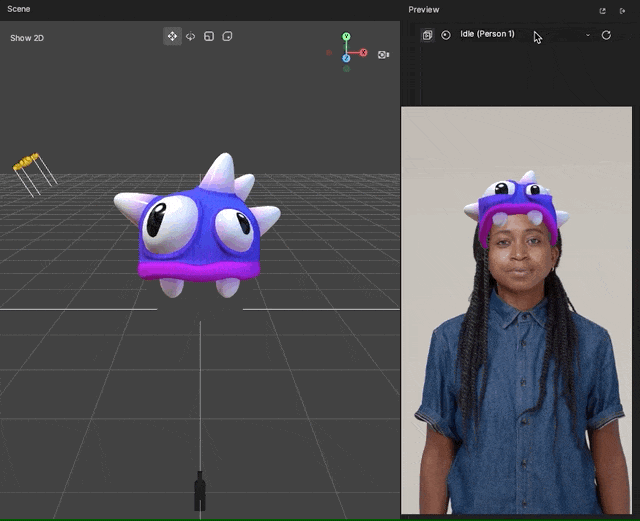 Preview audio
If your effect has sound, your previews will use that sound unless you mute the preview video.
Simulate TikTok
Simulate TikTok UI layout
Click on the TikTok icon at the bottom of the Preview panel to test the safe zone area of your effect. You can select TikTok UI views to simulate TikTok's interface and make sure your effect looks just the way you want on the app.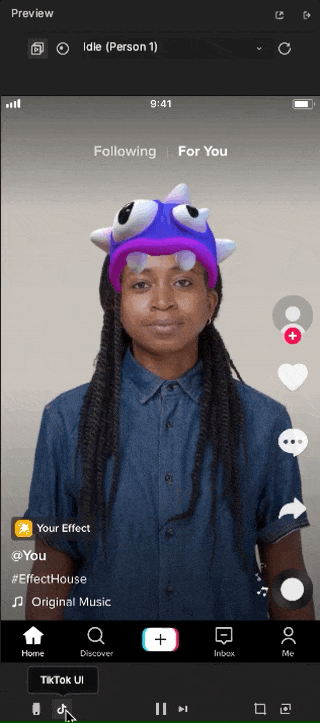 Simulate device resolution
Click the Device button on the bottom left to simulate resolutions that match various current devices and check their compatibility with your effects.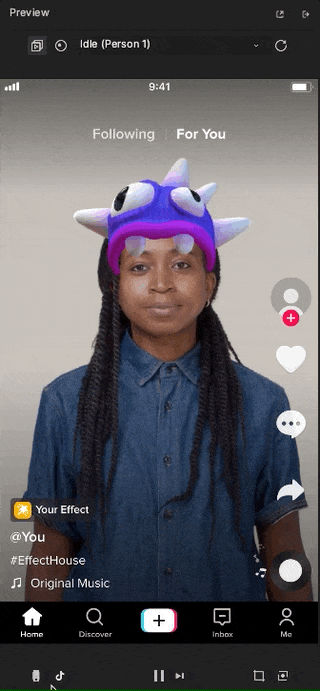 Simulate device inputs
Use your mouse or trackpad to simulate the triggers that you are going to use on your mobile touch screens.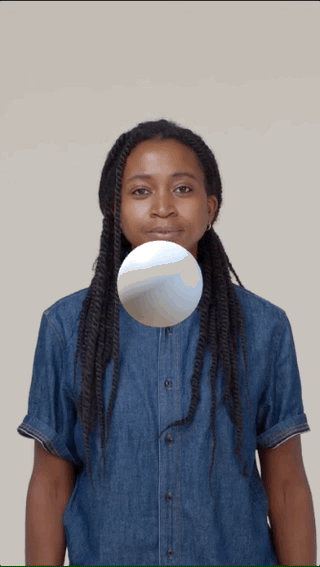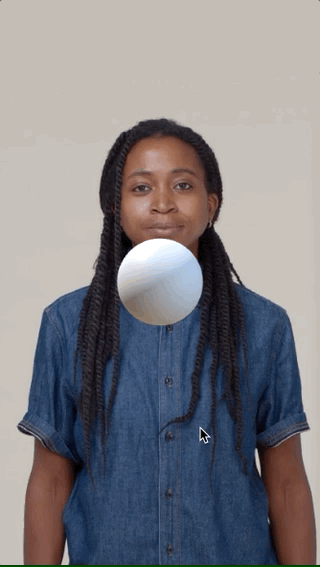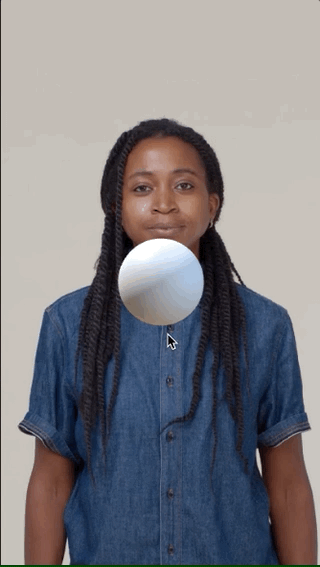 Change the playback of preview video
Restart
Use this function to Restart your effect if the preview and scene don't match.

Play button and Next frame
These two buttons will allow you to pause a video and play it frame by frame to test some of your effects.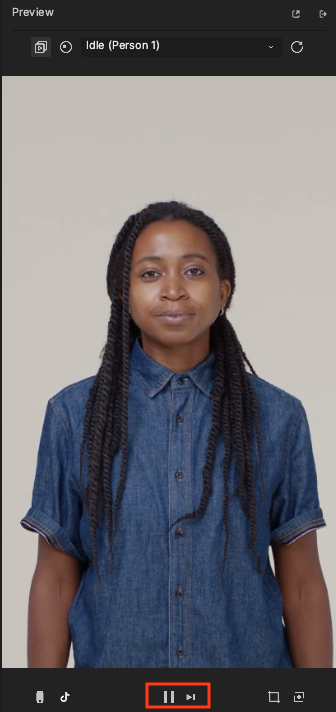 Screenshot and Screen record
Use these functions to capture screenshots and screen recordings from the preview panel, which can be saved to your computer.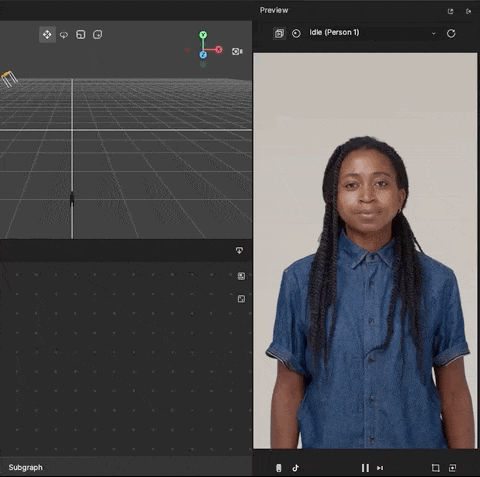 Related links