v2.4.0 (May 10, 2023)

Highlights
Updated the Asset Library with new 2D and 3D assets, materials, and screen effects
New Features
Introducing pre-made effect building blocks called prefabs, exclusively available in the Asset Library. Drag and drop a prefab into the Hierarchy panel.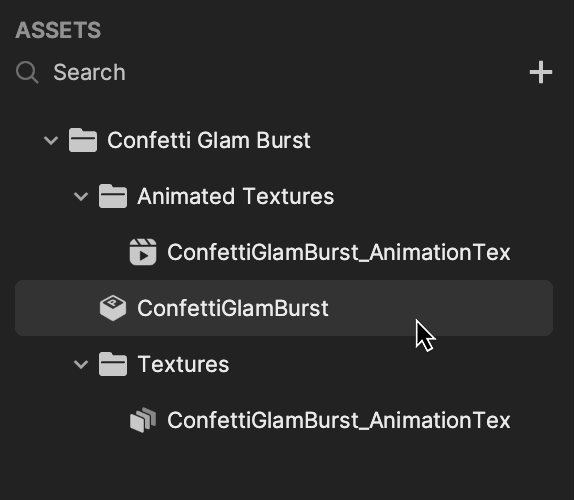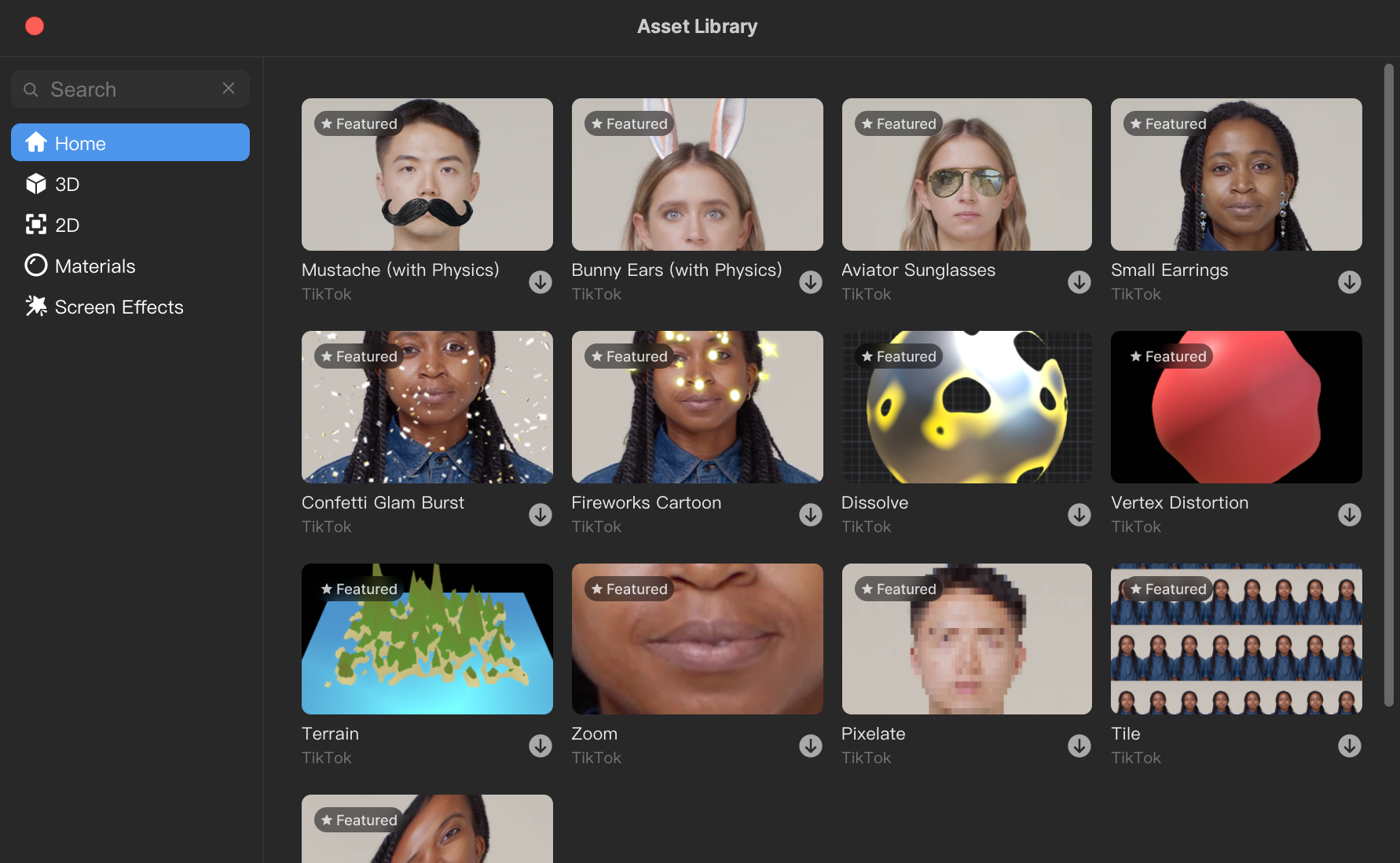 Add a Custom effect to the Post Process component in the Inspector panel. The Custom effect enables you to apply a material to customize your own post process effect.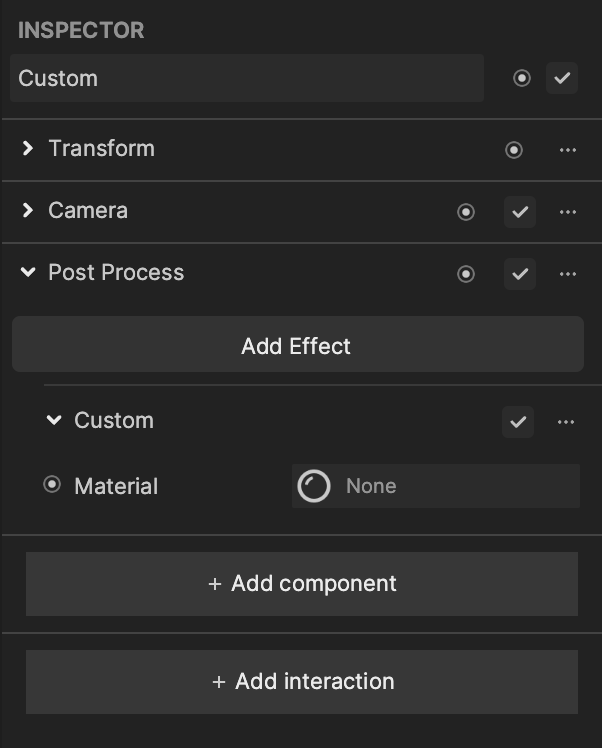 Updates
Updated the Asset Library with new 2D and 3D assets, materials, and screen effects.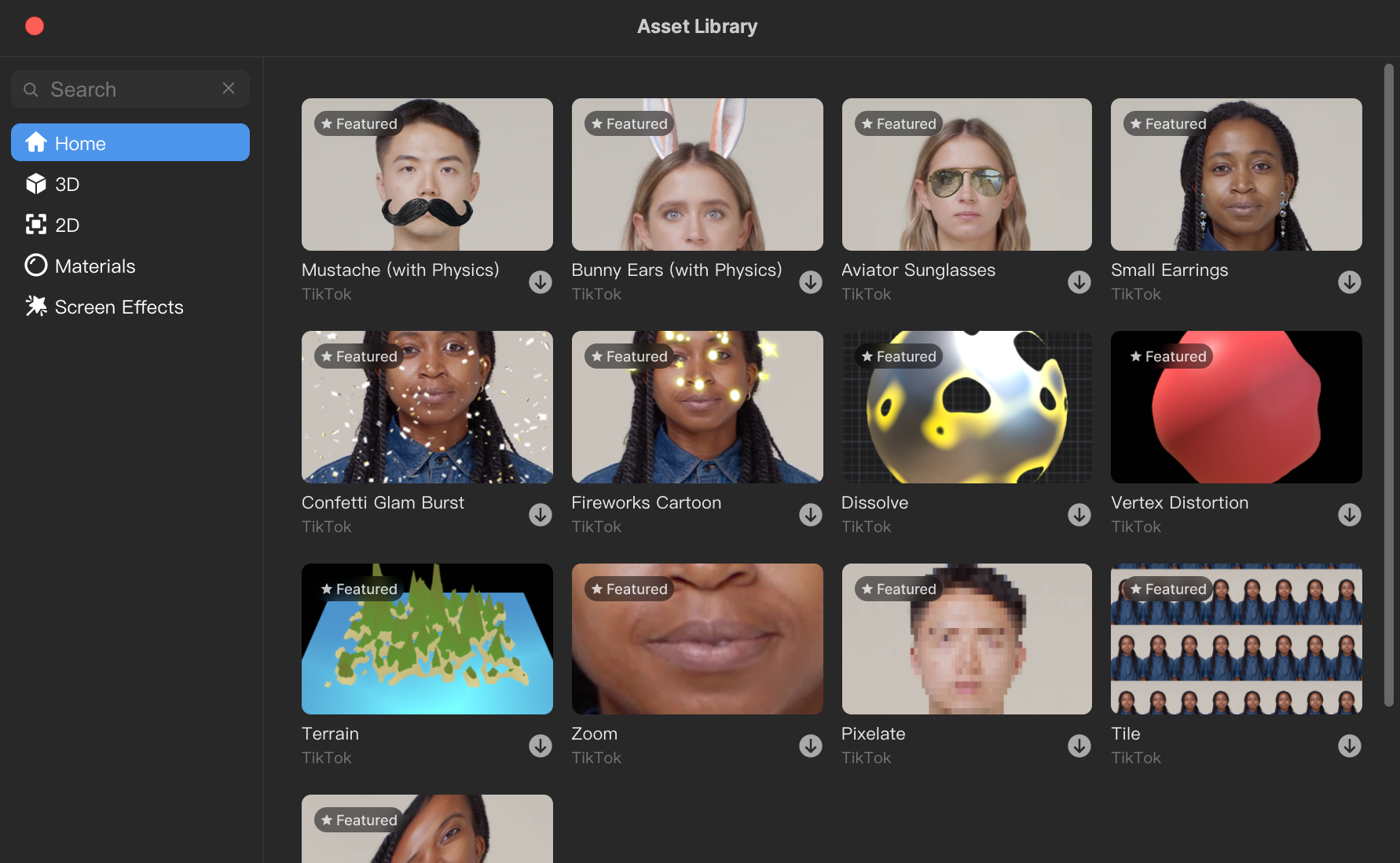 Access more Mesh assets in the Asset menu for easier access to commonly used reference and occluder meshes.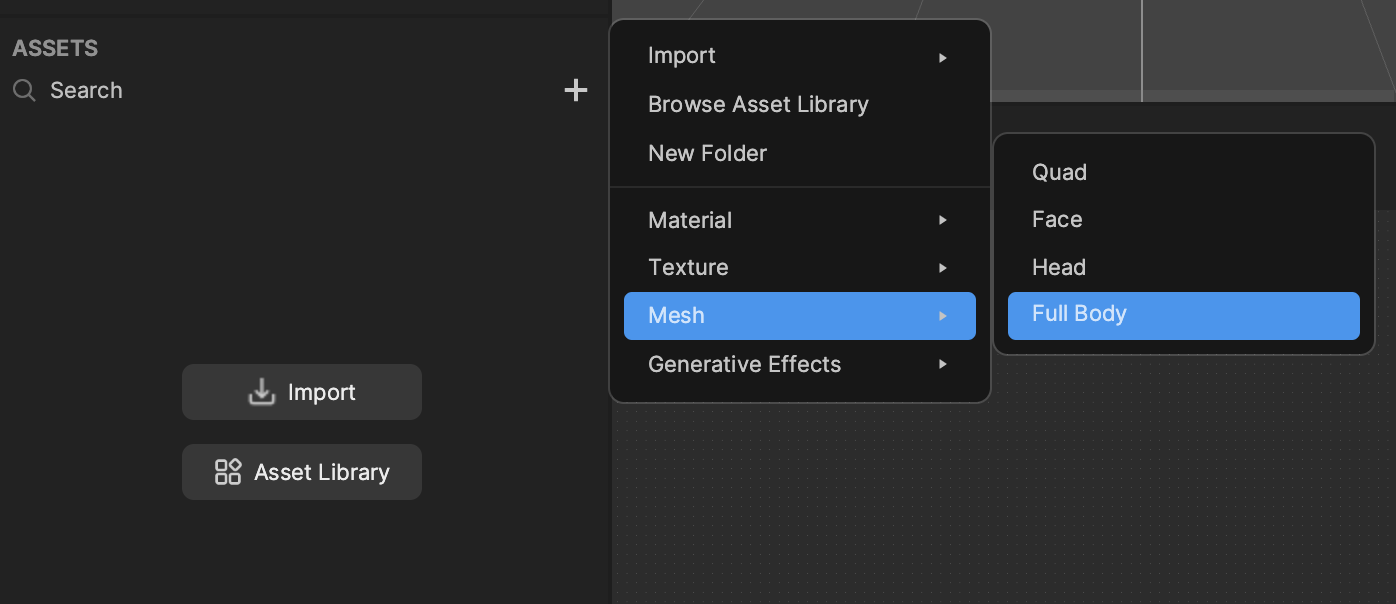 Bug Fixes
An issue preventing some users from importing audio files has been resolved.
Known Issues
Applying a normal texture to a Standard PBR material may cause issues.
Face Sticker rotation won't be reflected in the Preview panel without restarting the effect.
When using Lip Effect, opening the mouth wide may cause issues with the mesh.