Effect House Learning Guide
Whether you are ready to make your first-ever TikTok effect or you're a professional effect designer ready to add Effect House to your toolbox, our new Effect House Learning Guide is here to help. This learning guide offers effect designers of all levels a personalized list of learning resources, documentation, tutorials, and more to support their individual goals.
To get started, simply answer our three-question survey, and you'll get your own learning track based on your desired skills, creative experience, and the kinds of effects you want to create. Learning is now as fun and interactive as making effects for TikTok!
How to Get Your Personalized Learning Guide
1. Click Learn in the top navigation of the Effect House website, where you'll find the Learning Guide banner. This will take you straight to the survey.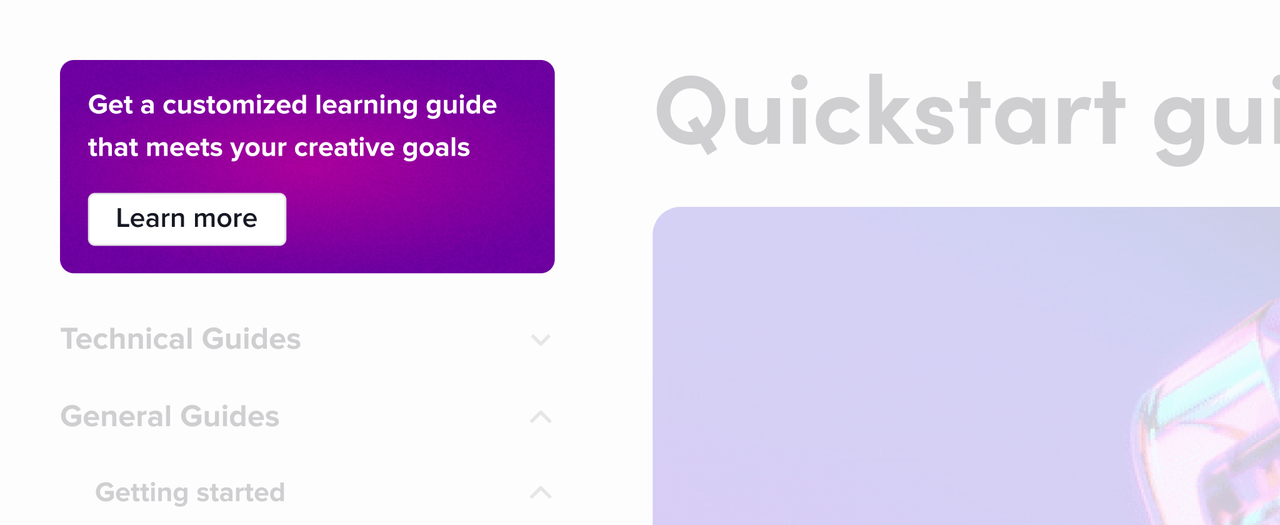 2. In the survey, you'll be asked to select your experience level, which creation programs you have used or want to learn, and the types of effects you want to create.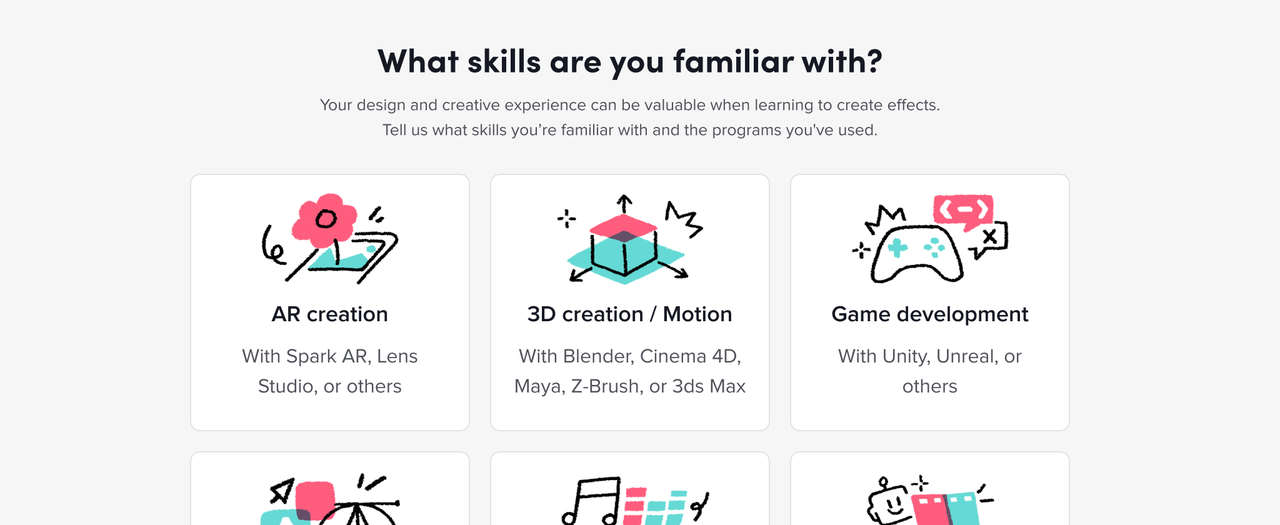 3. Be sure to log into Effect House to get your customized guide and save your learning progress. Once your guide is ready, you'll find a custom set of learning recommendations. Watch, read, and explore new Effect House features to help you design your next interactive and creative effect.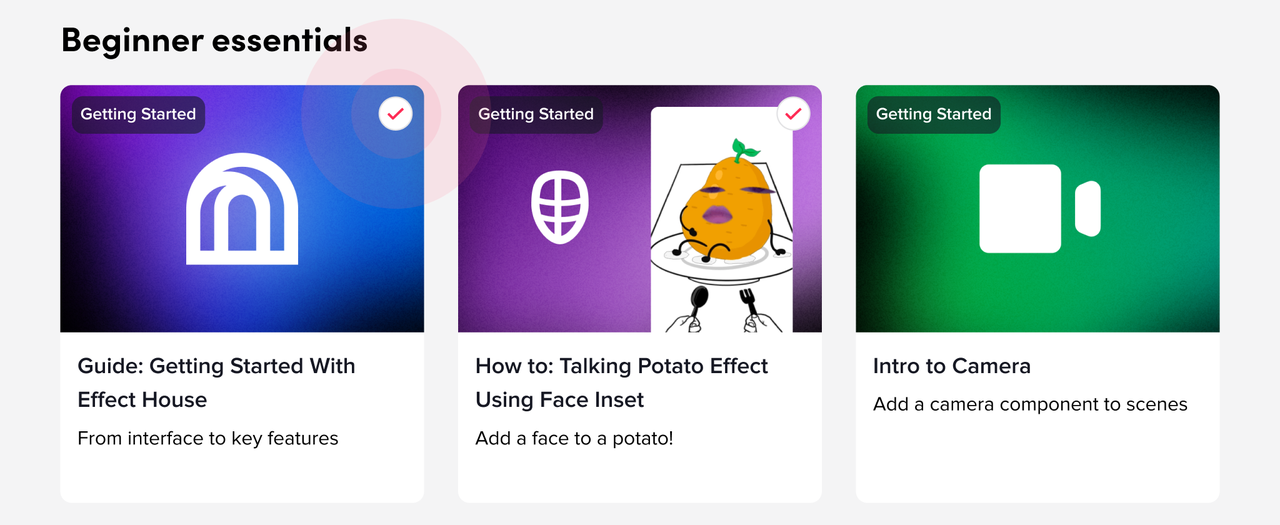 4. After you've completed each recommended article or tutorial, a checkbox will mark your progress complete. You can retake the survey at any time to get fresh recommendations that match your new level, goals, or interests.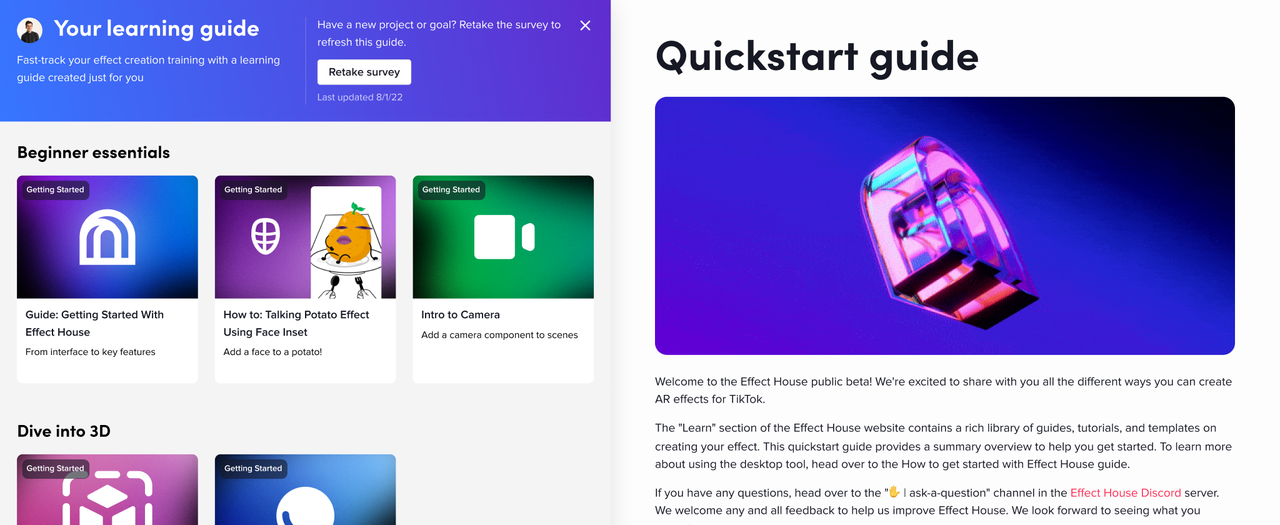 The Effect House Learning Guide can help take the guesswork out of which tutorials to watch first and which features to explore. So if you're ready to take your creation skills to the next level, get your own customized learning guide today!
– The Effect House Team