Powering 3D Effect Creation with Asset Library and Sketchfab
Effect creators push the limits of what's possible in AR, and 3D models play a big part in inspiring effect creativity and variety. To make it easier than ever to create effects with 3D assets, we're excited to share the release of the Effect House Asset Library—now featuring 3D models from Sketchfab!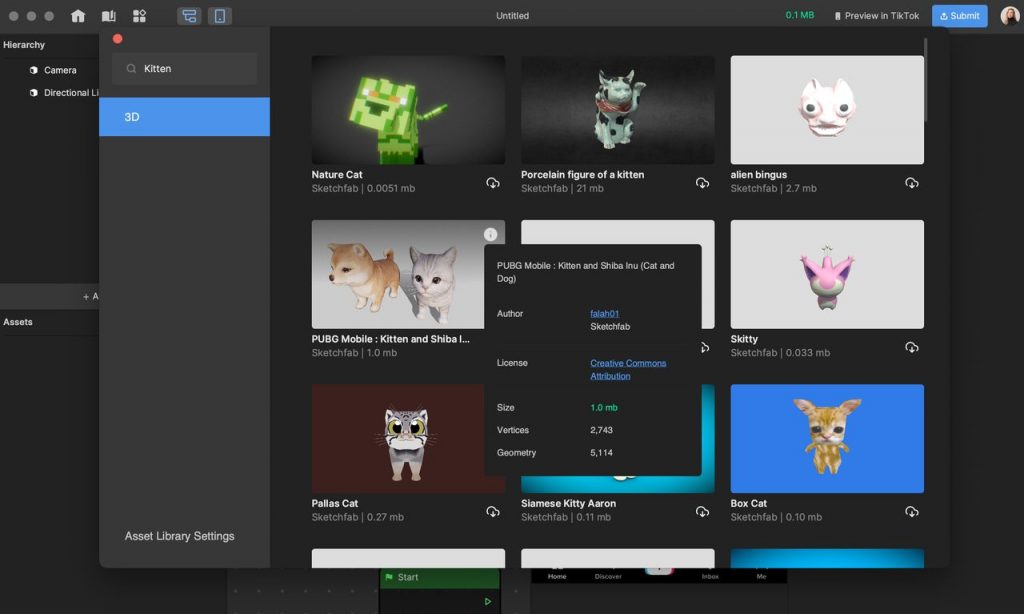 What is Sketchfab
Sketchfab is the largest platform for immersive and interactive 3D and AR models, empowering creators around the world to share their work, collaborate with others, and access millions of 3D assets for use in their projects. Now, Effect House creators—even those without 3D design experience—can easily add an extra dimension to their Community Effects by directly importing assets from Sketchfab into their Effect House projects.
How to access Sketchfab Asset Library from Effect House
To access nearly a million Sketchfab 3D models supported under the Creative Commons license, click the "Asset Library" button in the top navigation bar of the Effect House tool. From here, you can browse available 3D models or search for a specific asset. You can also use assets that you have purchased previously by downloading them from the Sketchfab website and importing them into Effect House. Read our 3D assets preparation guide to learn more about importing assets and supported file types.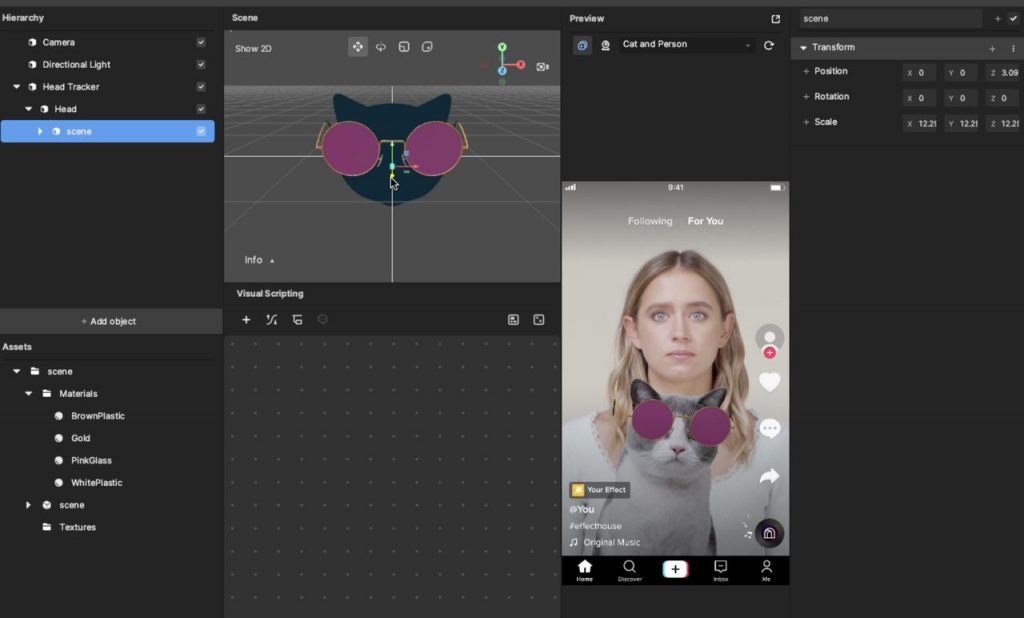 Sketchfab assets add a variety of options for your creative ideas and cut down on the complexity and time required for effect creation. Create effects with rocket ships, zombies, stars, kittens, dinosaurs, or virtually anything else you may dream of! To learn more about building Community Effects with the Effect House Asset Library, check out our 3D Asset Library guide.
We are excited to see what you make with the Effect House Asset Library. Happy creating!

– The Effect House Team