v1.3.0 (June 15, 2022)

Highlights
Upload and play back your own audio files with our new MP3 file format compatibility and Audio Player component.
New Audio nodes in Visual Scripting.
Two new templates: Music Band and 2D Randomizer: What Planet Are You From?
Audio features
New Audio playback support
The Audio Player component allows you to play back audio files.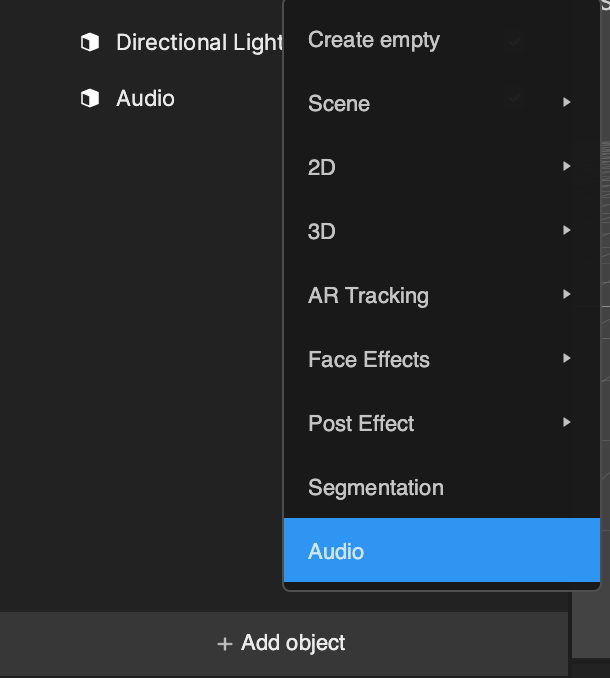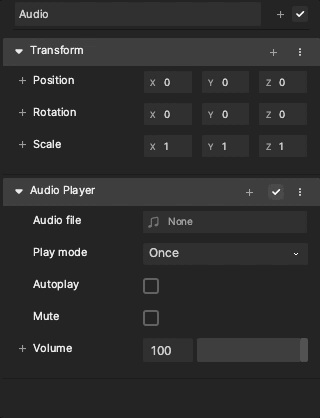 MP3 file format compatibility: You can now import audio files via + Add Asset > Import > From Computer. Effect House supports MP3 audio files with a sample rate of 44100 Hz.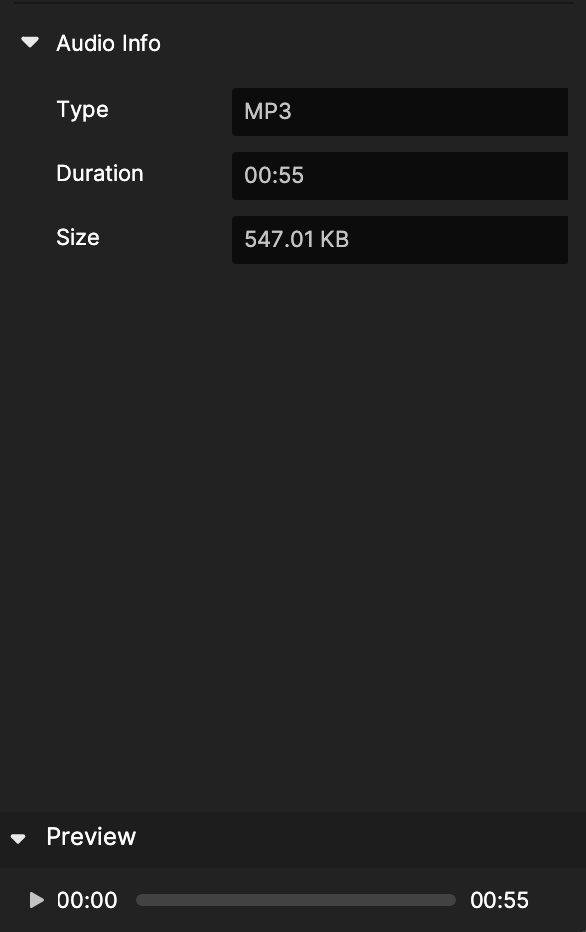 Audio Visual Scripting nodes
Audio Resource: Select the audio source.
Speaker: Play the audio stream with volume control.
Audio Player Controller: Control the Audio Player component.
Audio Resource Controller: Connect to a speaker as an output to play and control the audio resource.
Beats Detection: Detects the rhythm pattern of a piece of music and outputs the beat in real time.
Pitch Detection: Detect the pitch of the audio source in realtime.
Volume Detection: Detect the volume of the audio source in realtime.
Spectrum Detection: Divide the audio spectrum range (0 Hz to 22050 Hz) into 8 output bands, and detect the magnitude of each band in a range between 0 and 255. You can use the output values to animate or transform 2D and 3D objects.
Onset Detection: Detect the onsets of notes in the musical audio in realtime based on a determined threshold.
Volume: Set the volume of the audio stream.
Mixer: Mix two audio streams into one.
Detection Output: Pairs with a detection node (such as Volume Detection or Beats Detection). Outputs the result of the other detection node(s) but without sound.
New features
Built-in Material
UV Control Support now offered for Unlit.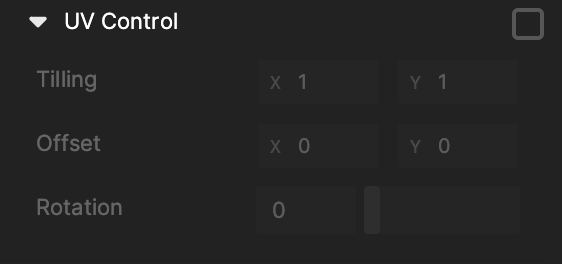 Premultiplied Alpha Support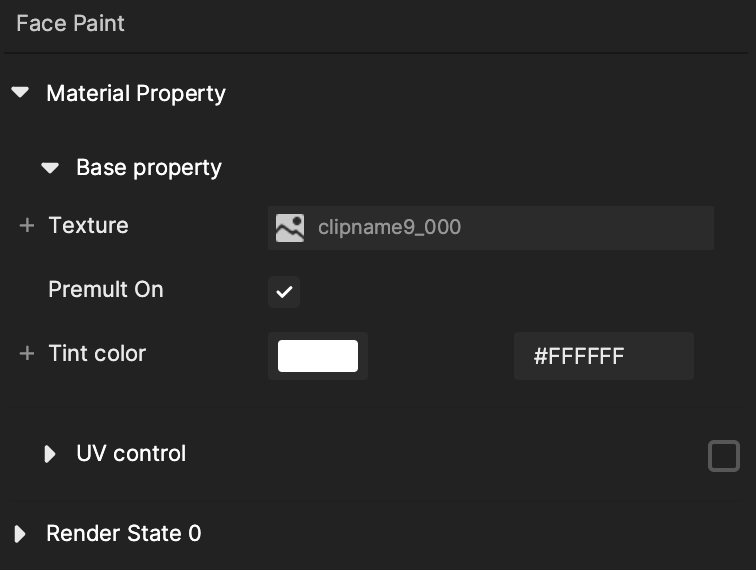 Preview in tool:If you upload Local Media with audio to the Preview panel, the new Mute button can control its sound.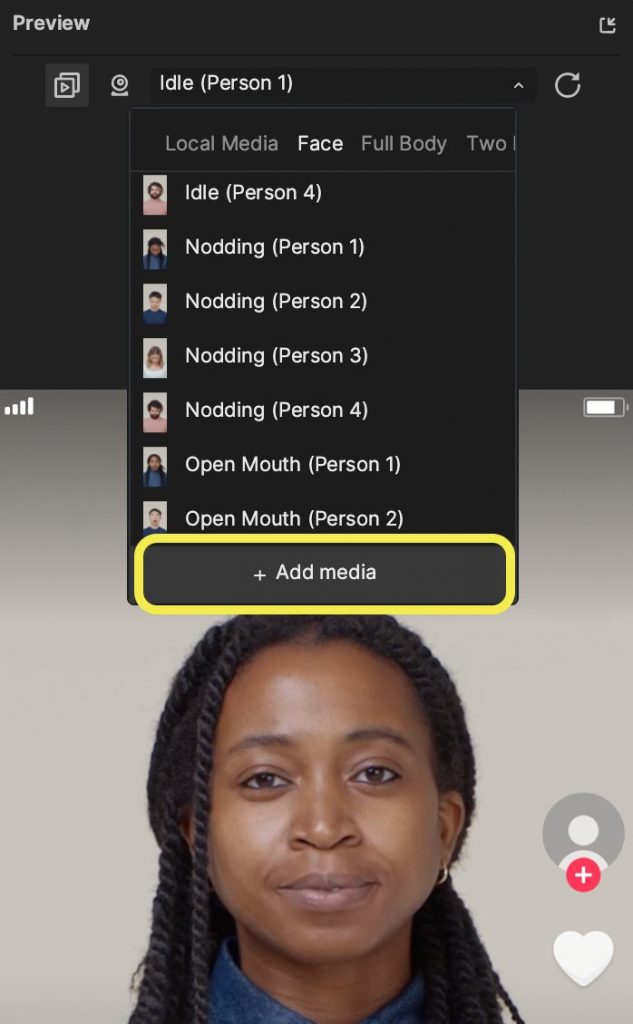 Visual Scripting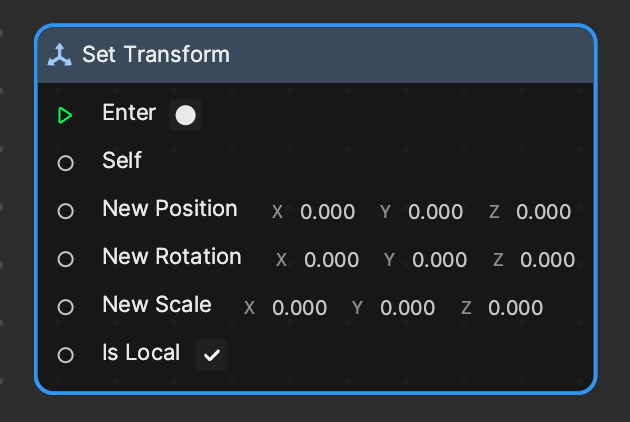 New templates
Music Band (audio component)

Use this new template with an animated band of characters to learn how to combine touch triggers with audio!
What Planet Are You From (randomizer 2D)

Learn how to make a randomizer effect with this new template.
Updates
Visual Scripting node update

The state of Video Record by default is recording in Effect House Editor.
Crop input added to Snapshot to allow for control of the snapshot area.

Bug fixes
Previously when changing the parameters on the settings panel, the effect preview did not refresh. This has been fixed.

While attempting to submit your effect, an error message titled, "failed to export effect package" may have popped up previously. This has been fixed.
After duplicating eye color, the parameter listed was listed incorrectly on occasion. This has been fixed.
Fixed a frame jump issue for the Pause and Resume function in Preview.
After you duplicate a 3D face, there may be no effect shown in the preview panel.
After adding 2 cubes and applying position change or rotation, when you pause preview and delete the cubes, you may experience a screen freeze issue. To resolve it, please follow this method:

Add 2 cubes respectively.
Pause the preview.
Perform any needed position changes or rotation of the 2 cubes.
Unpause the preview.
Pause the preview.
Delete these 2 cubes.
Unpause the preview.
Known issues
You may experience a jittering screen when using Sticker with 3D face on certain Android devices.
When the effect package size is 5.0MB or smaller, it will create a QR code. Effect packages sized between 5 and 5.05MB may be read in-tool as 5MB (in yellow text) due to an error. Per our sizing rules, you will still not be able to generate a preview code with an effect over 5MB in size.
The crop feature for thumbnail uploads may not function correctly. For best results, crop your effect before uploading using the thumbnail template: https://effecthouse.tiktok.com/thumbnail-creation/.
Users on v1.2.0 with Intel chips cannot update to the v1.3.0 version. Please download the v1.3.0 version from the Effect House website.