Celebrate Your Effect Milestones with Badges
We've been blown away by our creator community on Effect House who inspire new TikTok stories and trends with their creative effects. To help creators mark their progress in Effect House and highlight their achievements, we're excited to introduce Effect House Badges!
What are Effect House badges?
Effect House badges help creators learn about, track, and celebrate meaningful milestones in the effect creation process. Badges are awarded based on activities you complete on Effect House, like reading one of our effect creation guides or growing your audience on TikTok.
How badges work
Badges are awarded across 3 milestone categories: Learning, Creation, and Growth.
Learning is the first step to success — and with plenty of articles and hours of tutorials on the Effect House website, you can become an Effect House expert in no time!
Step into Creation by publishing effects to TikTok and posting videos with the effects you've made.
Once you've published your first effect, Growth marks your reach as you become an accomplished effect creator.
How to get started
You can start collecting badges right away after making a TikTok account or logging in. You can find Badges under a new section of the Effect House Manage Portal.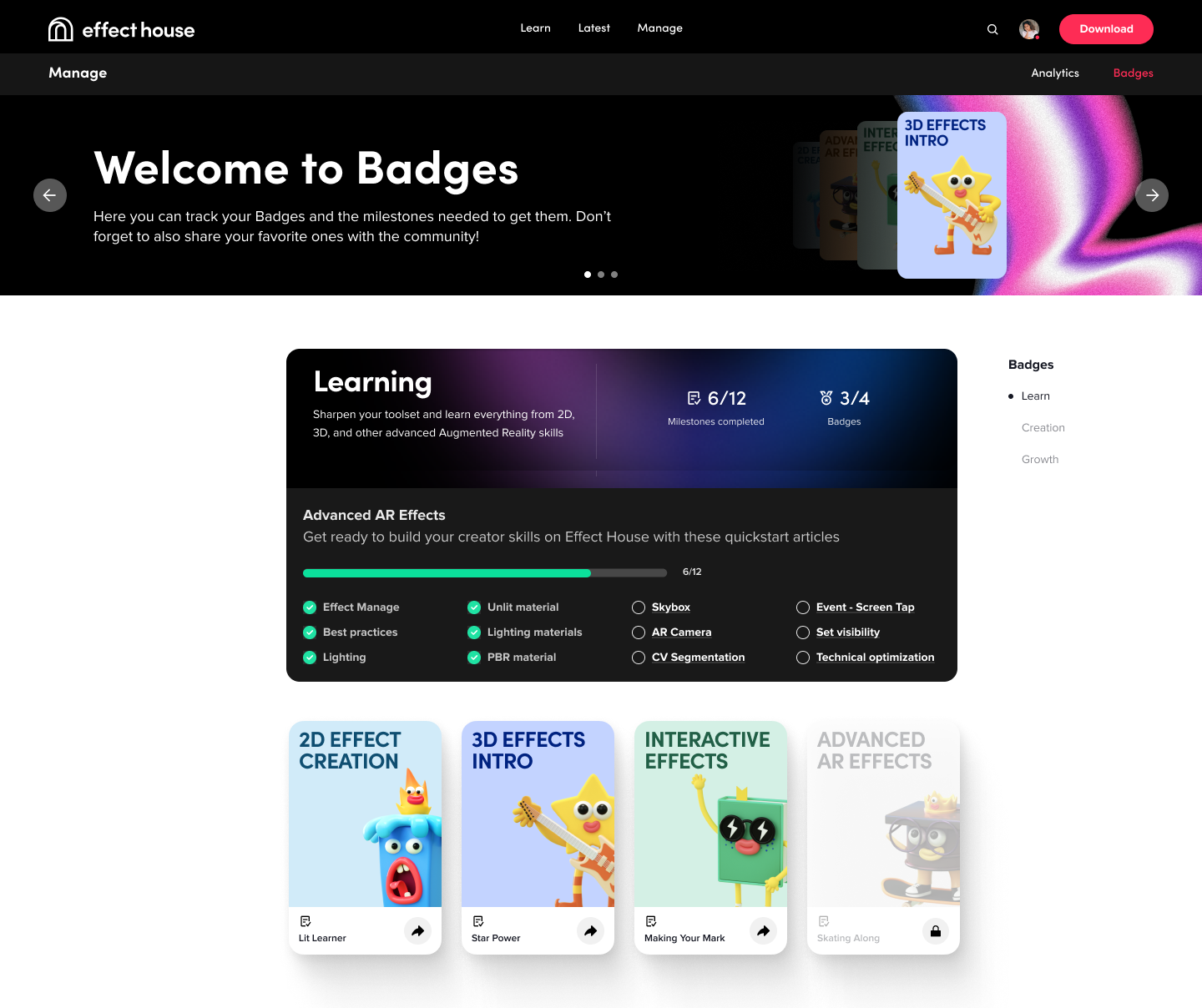 Track the badges you get and your progress in each milestone category (Learning, Creation, and Growth).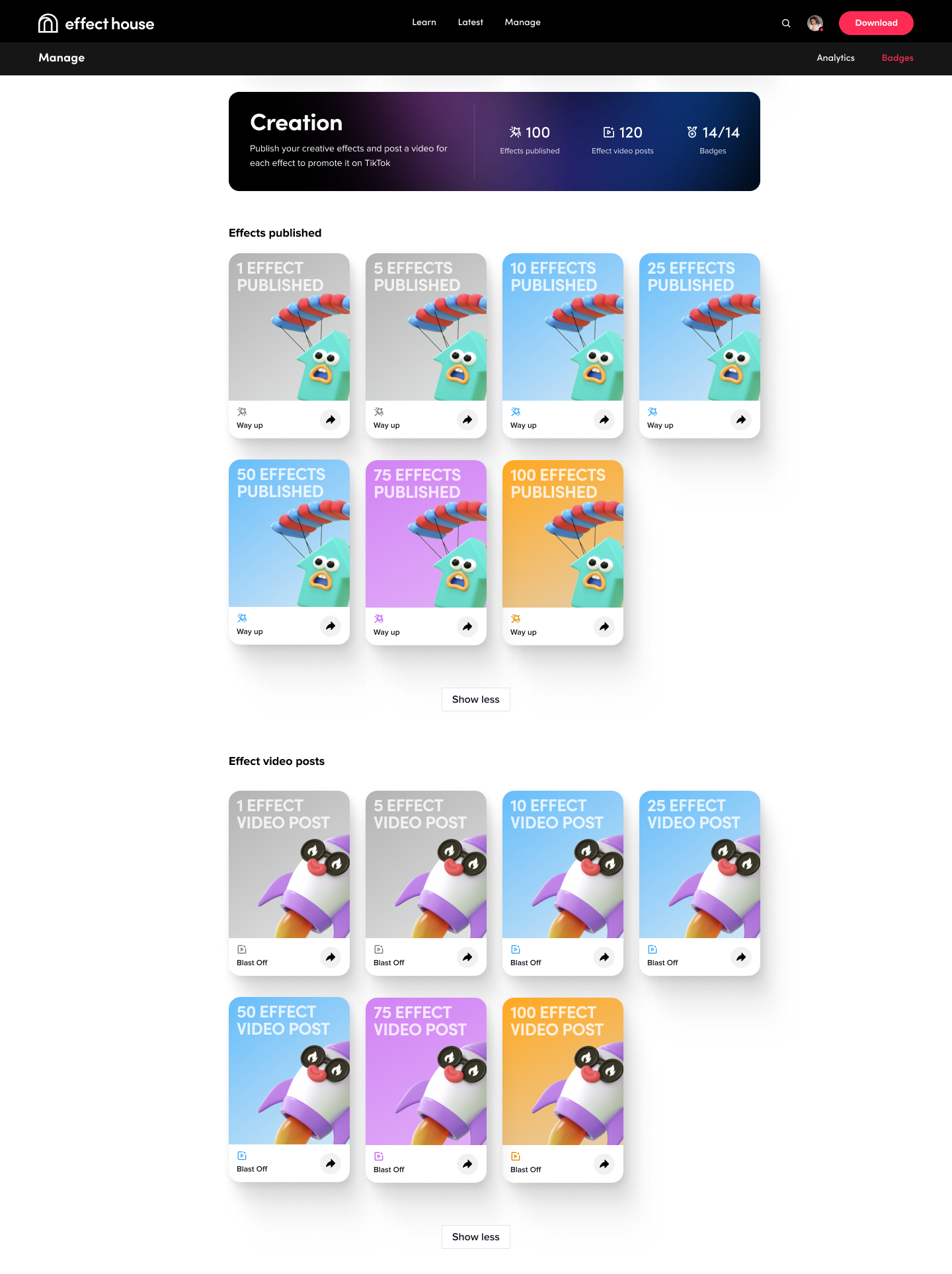 As you unlock badges, you'll be able to share your progress with friends, family, and colleagues on social media.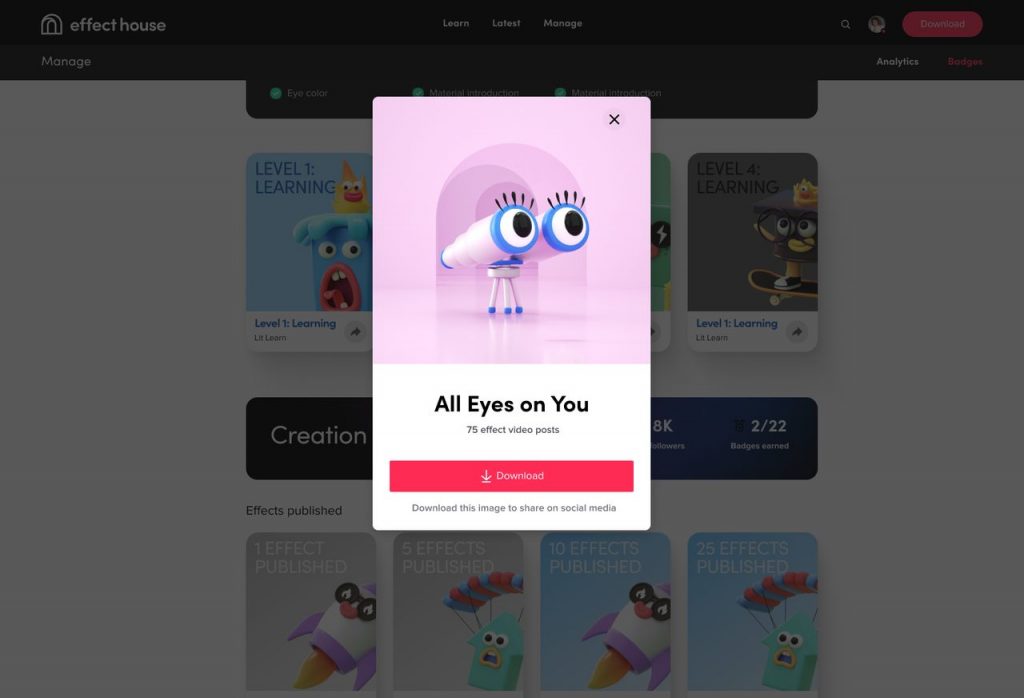 Paths to becoming a successful Effect House creator are endless, and it's easier than ever to get started. Visit your Manage Portal and collect your first badges today!